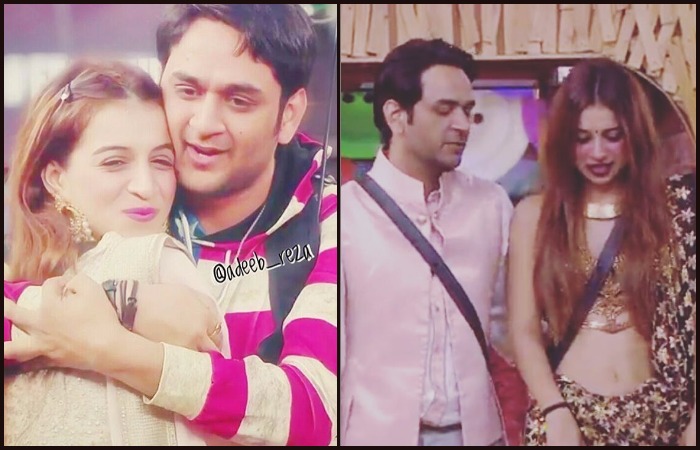 Benafsha Soonawalla is making the perfect use of social media to voice out her opinions on Bigg Boss 11 contestants. Ever since she got evicted from the house, the MTV VJ has never spared an opportunity to vent out her feelings about the former inmates. Earlier as well, she publicly apologised to Shilpa Shinde for her behaviour in the house, on social media. When it comes to Vikas Gupta, Benafsha has been speaking at lengths on her Twitter and Instagram. On Wednesday, Benafsha posted an emotional post for her friend outside the house, Vikas Gupta. Along with a picture of her hugging Vikas, she wrote:
VIKAS GUPTA YOU FAAAACKIN BEAUTAAAAYYYYYYY!!! Yes for certain things you were way out of line yesterday but this post is about me and you, not the whole task. Some things that you said yesterday (SOME, NOT ALL) make me want to cry. The way you've stood up for me even when I'm not in the game anymore. You've found a friend in me for life. This is for fucking ever. Dil ka boj halka kar diya tune kal VG. This is like telepathy. SOME things that you said was literally like me speaking instead of you. You spoke ABOUT ME, FOR ME, and most importantly, WITH ME. Couldn't do much for you in the game (because IMAAAA FOOL) but from hereon Ben's gonna be there for you for life.
Teri bawi misses you and loves you VG. Meri jaaaaan hai tu! Thankyou.
She is referring to the last night's luxury budget task in which the housemates have to enact robots. During the task, Vikas was assigned to provoke anger in the rival team, which consisted of Hiten Tejwani, Priyank Sharma, Hina Khan and Akash Dadlani. While poking at Priyank Sharma, he said that Benafsha got evicted because of him. He also added that she was playing really well until Priyank re-entered the show.
Benafsha Soonawalla was overwhelmed with his gesture that he's taking a stand for her even though she's not there in the house.
When Priyank Sharma and Vikas Gupta patched up after weeks-long cold war, Benafsha took to Instagram to express her feelings. She wrote: YES YES YES!!!!!!!! Yessssssssss GOD YES!!!!!!!!!!!!! I wish I was part of that hug. Nevertheless, YAAAAAAAAYYYYYYY. keep this tight guys. Keep it tight.
Ab saath mat chhodna
P.s - I see how regularly you've been wearing that rubber band on your wrist Pri. Thanks for indirectly making me a part of that hug. Yes I'm watching and your "I miss you ben" message is loud and clear. Miss you too. Miss you both.
However, Priyank and Vikas's friendship was only short-lived. The duo is again at loggerheads after this week's luxury budget task.
This week, Hiten Tejwani, Shilpa Shinde, Luv Tyagi and Priyank Sharma are nominated for eviction. Looking at the ongoing voting trends, Hiten Tejwani and Luv Tyagi are most likely to get evicted.