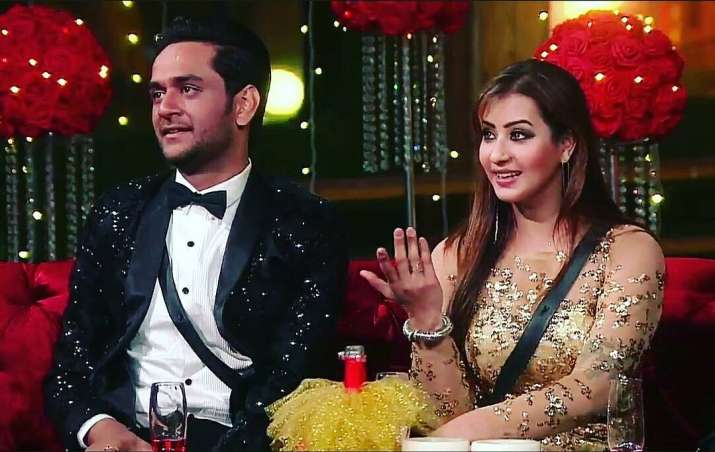 Though TV producer Vikas Gupta has already achieved great feats in the television industry before as well, but he rose to fame when he entered the Bigg Boss 11 house. He was initially famous for his feud with former Bhabhi Ji Ghar Par Hain actress Shilpa Shinde. In fact, during the first five weeks of the show, Shilpa spared no opportunity to trouble producer Gupta. But as the game unfolded, Vikas Gupta started being hailed as the 'Mastermind' of the Bigg Boss house. For his meticulous way of handling the task at hand, Vikas Gupta was the contestants everyone in the house relied on.
Vikas Gupta bagged the second-runner up title of the show while Shilpa Shinde came out with the winning trophy. Talking about his infamous feud with Shilpa, Vikas told TOI, "I was heading an organisation on which her show was airing. Her producers weren't happy with her. Shilpa wanted to do shows on other channels as well. It was against the channel's policy. In fact, I had offered to double her money in one of the meetings. The final decision was left to her. Later, the production house informed me that she had decided to walk out of the show."
"In the end, even Salman Khan told Shilpa ji that there was no fault of Vikas. She knew it from the beginning but she accepted it much later," he added.
Talking about Hina Khan, who lost the game to Shilpa Shinde, he said, "Hina's comments harmed her chances. She didn't spare anyone."
Vikas Gupta is indeed a true friend. In an interview he revealed that he decided to divide the sum of Rs 6 lakh between Jyoti Kumari and Arshi Khan. Talking about his decision, he said," Jyoti is a really nice girl. She couldn't reach finale. She is a peon's daughter and just think how hard her journey could have been in a small town. She always fought for me. I would have shared half the money even if I had won Rs 50 lakh."