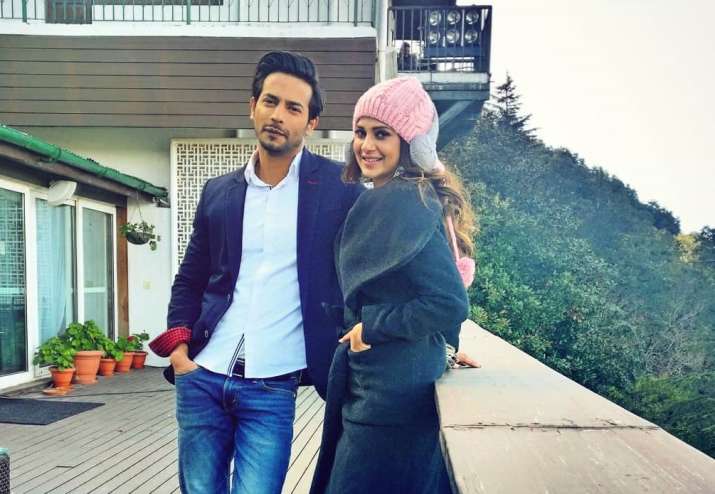 Jennifer Winget and Sehban Azim are all set to raise the bar of hotness with their sizzling chemistry in their upcoming TV serial Bepannaah. Apart from the shooting, the duo is said to be spending a lot of time in real life as well. They are often spotted at the parties and events together. It's been a while since Sehban and Jennifer's dating rumours have sparked off. However, the actors maintained their silence on the matter.
During the promotion of their upcoming show Bepannaah, Jennifer Winget and Sehban Azim finally spoke about their relationship status. They clarified to their fans that they are happily single!
Talking about Jennifer and his camaraderie with her, Sehban Azim told TOI, "I know Jennifer since last eight years. We both are happily single and want to stay that way right now."
"The idea is to love yourself first and then to love anyone else. That's because if you don't love yourself you can't love anyone else also. This is the whole idea of life, and we are trying to figure that out," he added.
He spoke about 'Jennie' whom he's known for so many years. He said, "After knowing Jennie for so many years, I find her to be a very strong girl and I respect her for everything. As friends we share a lot of things like taking advice from each other, fighting at times on small things."
"But we've always been very good friends and that's how we want to keep it. Rather than twisting the situations for us, it's better to stick to friendship only," with this Sehban Azim broke the hearts of many who secretly wished that the onscreen couple are dating in real life as well.
Jennifer also clarified her relationship status. She said, "I don't really plan so much in life. When anything has to happen, it will happen. As of now, I am not seeing anyone. I am very lucky for all the love I receive in my life."
Sehban Azim also feels that friendship gets ruined once two people get into a relationship. He said, "The relationship absolutely gets ruined once we turn friendship into a relationship. I've been into relationships before and eventually what happens is that you get too much into each other and then it spoils everything."
"I don't understand relationships anymore as I always had bad experiences. I would rather say, all the experiences have taught me a lot about life. Moreover, I am in touch with all my exes and we are very good friends too, which my friends find weird," he added.