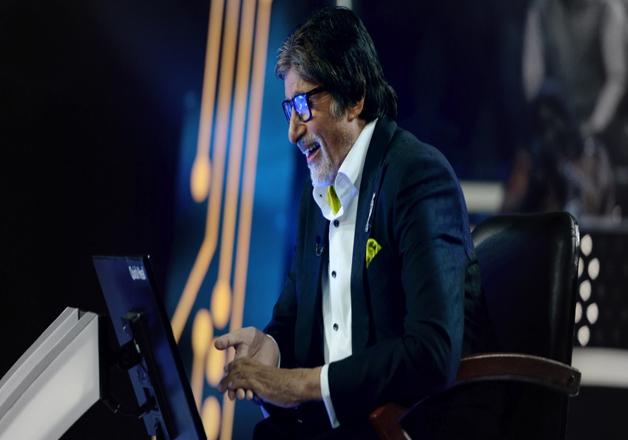 This news is surely going to make all the KBC lovers emotional as the 9 PM slot used to be their favourite time. This was the best time for fans as they became habitual of watching the Shahenshah of the industry Amitabh during this duration from months. This is happening not due to the expiring contract or due to the schedule of the show, but Amitabh is saying goodbye to KBC 9 due to a valid reason. And you all will agree to it as well.
The journey of KBC has completed around 17 years and we can't think of the show without Amitabh. But very few know that KBC has also degraded the health of the megastar. The regular conversation of Amitabh with his fans has infected the vocal chords of the actor.
And Amitabh through his blog has clearly expressed it as well. The actor wrote, ''BUT for today it shall have to be 'packers' now .. the constant talking for the past month for KBC has infected my vocal chords and now with throat pain and swallowing problems, am on antibiotics and pain killers to be able to work tomorrow the entire day for the FINALE of the KBC season 9 ..''
Amitabh further wrote, ''No worries .. the tablets seem to be working .. hot gargles, medications and rest shall give fresh strength by the morrow ..''
Though Amitabh has also promised his fans that he might return on the show again after few months. Sharing few interesting moments on KBC 9, Amitabh further wrote on his blog, ''a peculiar sadness descends upon all those that have connected with us on this seasons KBC .. including those that took part in its production and broadcast .. countless pictures are taken for keep sake, nostalgia shall rule soon and all connected shall get disconnected to get connected elsewhere ..''
Get well soon!