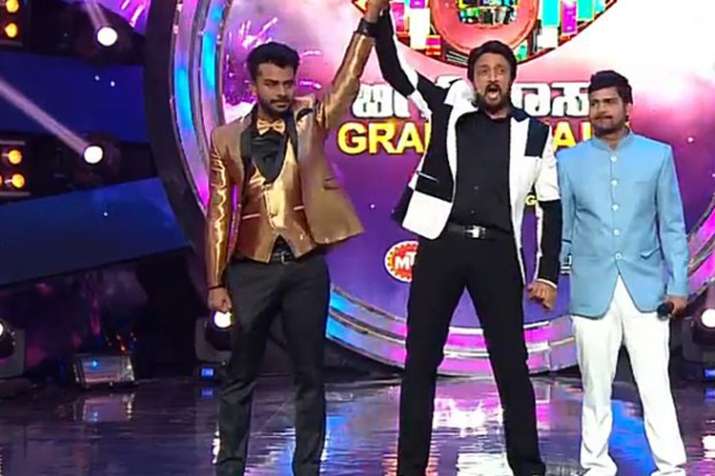 The dramatic journey of Bigg Boss Kannada season 5, hosted by Kichcha Sudeep, has come to an end with Kannada rapper and singer Chandan Shetty lifting the trophy. The second runner-up of the show was Diwakar, who entered the show as the commoner. Jayaram Karthik ranked third. The grand finale of Bigg Boss Kannada was a glittering ceremony with celebs entertaining the audience with their spectacular performances.
Chandan was overwhelmed after he was declared the winner. He thanked his family and friends and all those who voted for him. The singer promised that he will take Kannada language to international level. The episode ended with all the 17 contestants crooning a song. Diwakar also thanked people for his love and support.  
Chandan shared good rapport with every contestant of the show. He won hearts with his singing and even performed well during the tasks. Viewers liked him a lot and this the reason, he has emerged as the winner. He and Diwakar were good friends. Incidentally, both the contestants had to fight the battle and Chandan defeated his fans.
Thus, the dramatic journey of Bigg Boss Kannada season 5 here comes to an end but it goes without saying that the favourite contestants of the viewers will keep entertaining them in future.