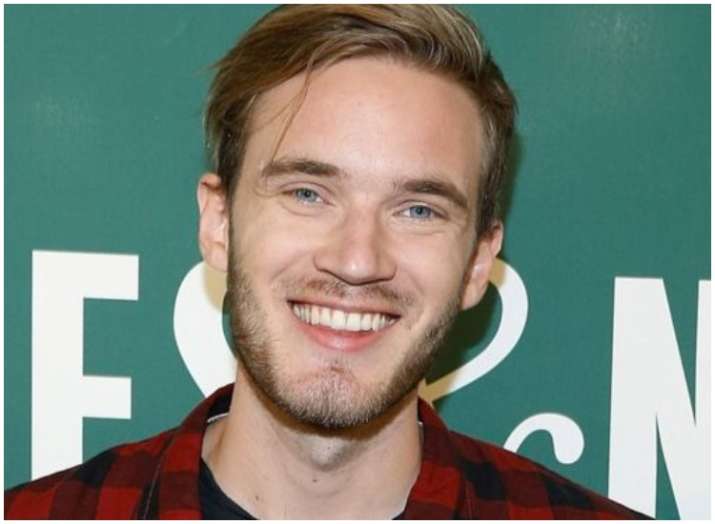 Swede Felix Kjellberg, a popular Swedish YouTuber who is known by the name PewDiePie created a disrespectful clip for many Indians. Admitting his mistake, the vlogger promised to visit India and shoot a video song "I'm sorry India".
Now, PewDiePie has flamed up Netizens by teasing fans with a promise to release a third track inspired by his battle for supremacy with Indian music giant T-series. While PewDiePie's two previous upsetting tracks against the Bollywood media corporation have been banned by an Indian court, he floated the idea of making a new one.
Knowing that his presence would probably be unwelcome in the country in the wake of his year-long rivalry with T-Series, he vowed to go there and even shoot a redemption song – "a sad 'I'm sorry India' song, like a ballad".
The promise, which could be yet another joke from the Swede, did not go down quite so well with Twitterati, who called him a racist and told him to keep away from India.
Read the tweets here:
I hope he does visit India and record a "Sorry" song. He obviously feels like he upset some Indian fans and wants a chance to reverse that. How stubborn are you that you won't even allow the man redemption?

— Sqwitter (@Sqwitter) May 3, 2019
PewDiePie keep away from India. Do not need your redemption song at all. Apologies not accepted

— Govind S. Welling (@GovindWelling) May 5, 2019
https://t.co/1HstbXkycN
i bet Pewdiepie is only doing this because he lost. if he still were ahead of Tseries he wouldn't care about redemption

— Ben (@cocoayoc) May 5, 2019
He is such a shitty person who is just care about numbers and constantly passiny his racists slurs against Indians...

— ☠ ❁ ☠ (@llMrRobotll) May 4, 2019
After knowing what charity and congratulations can become filled with filthy vulgar racist language, we doubt sorry will be just an excuse for more negativity and hatred.

Please keep away from India.

— Best of Indian Products (@ProductsIndian) May 3, 2019
For all the latest entertaining updates, check out our Facebook page!