 Movie Name:Race 3
Critics Rating: 2 / 5
Release Date: June 15, 2018
Director: Remo D'Souza
Genre: Action Thriller
Salman Khan's Eid offering has always kept Bhaijaan fans excited. Despite not-so-encouraging review of Salman's last Eid outing Tubelight, Race 3 was being positively looked forward to because of the blockbuster performance of Tiger Zinda Hai and the hysteria around the popular Race franchise.
However, this third instalment of Race franchise, helmed by Remo D'Souza reeks of pretentiousness. Even Salman's evergreen charisma fails to do justice to this movie with no concrete storyline. Set in the fictional island of Al-Sifah, Samsher Singh, played by Anil Kapoor, is a global arms dealer, who stays in a mansion with his family. Unfortunately, his family lacks unity as everyone tries to outwit each other. Their relationship is basically a mirage and it's all because of greed for property. Samsher and his family embark on a mission to rob a hard disk kept in a high-security Cambodian bank. The disk is being robbed with the intention of blackmailing Indian politicians involved in a prostitution racket. Well, these words might give you a feel of a nail-biting heist that would keep you at the edge-of-your-seat, however, Race 3 fails to meet desired parameters.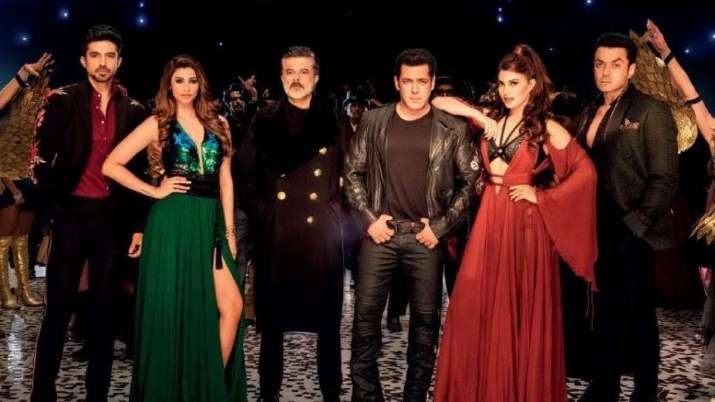 The preconditions of an action-thriller are action and thrill, which sadly, Race 3 couldn't achieve. It does not have even a single scene which can give you goosebumps. Thrill has been merely confined to swanky cars, blazing guns and bat suits. Suspense in Race 3 has been presented in layers, actually so many layers that by the end, it makes you scratch your head. Now, coming to the action part of the movie. Well, it has more flying cars than Rohit Shetty's film. The chase scene in Cambodian forest fares better than all dull action sequences in the movie. You also get to see Jacqueline Fernandez and Daisy Shah's combat at a night-club which has been poorly choreographed and ends up looking funny. Salman Khan and Bobby Deol drop their shirts and lock horns in burning desert but even that couldn't act as a saviour. In case you are wondering, who is the action director, your answer is Thomas Struthers, the stunt coordinator of Black Panther, The Dark Knight and Dunkirk. Now you decide, whom to blame.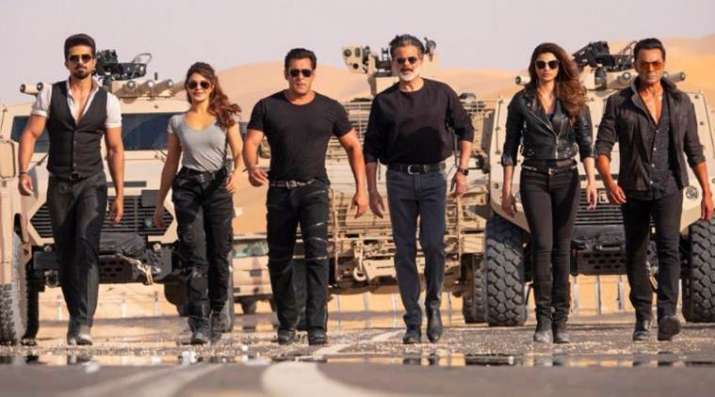 'Our business is our business, none of your business'. If you think, this is the only laughable dialogue in the film, then head to theaters, you will be proven wrong. From 'Boss Pe assassination Attack Hua Hai' to 'Na Tumhe Haq Hai, Na Adhikaar', Race 3 has some strange dialogues. 'Over Bloody Acting', well we are not saying this. This dialogue has been said by Salman himself.
Even the sibling talks shown in the film has no connect and looks fake. You will hear the word 'Bros' more than expletives in Anurag Kashyap's film. Salman and Anil Kapoor also converse in Bhojpuri (artificial accent) throughout the film because they belong to zila Handiya and have probably not forgotten their roots. There are handful of scenes which are comical even when they are not meant to be. Even climax fails to grab attention. You can easily text someone or check out social media sites during the movie. Not just an interval, Race 3 provides ample breaks.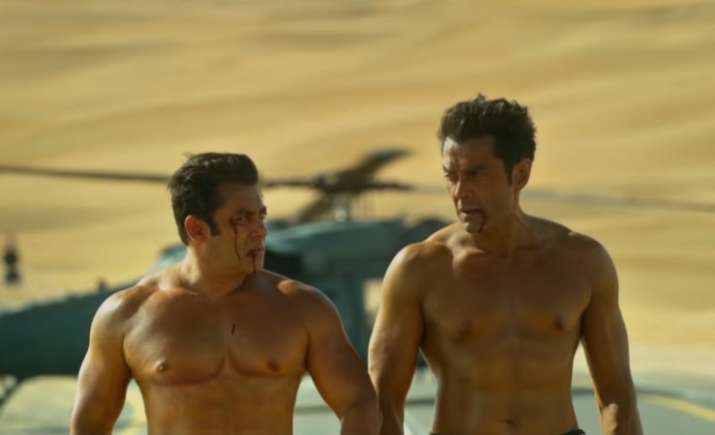 Acting is something which should not be talked about because the story leaves a little scope for actors to perform. Anil Kapoor has been not utilised. Salman does most of the talking with his punches and kicks. Saqib Saleem, Daisy Shah, Jacqueline Fernandez fail to give their best on screens. Freddy Daruwala, who has been shown as baddie of the film has just a couple of scenes in the entire movie and Bobby Deol disappoints again. Even talented actor like Rajesh Sharma has become a victim of over-acting. Songs don't strike a chord, however, Heeriye is a relief. Salim-Sulaimaan's background score is over-the-top and is not riveting.
Remo D'Souza has miserably failed to hit the bull's eye. Watch it only if you are a die-hard Salman Khan fan.