 Movie Name:Manmarziyaan
Critics Rating: 3 / 5
Release Date: September 14, 2018
Director: Anurag Kashyap
Genre: Comedy-Drama
Manmarziyaan Movie Review: "Love isn't complicated…people are'', the tagline of Manmarziyaan says it all. Starring Abhishek Bachchan, Vicky Kaushal and Taapse Pannu, Anurag Kashyap's latest Bollywood offering has been making huge headlines ever since its first announcement. Right from Abhishek Bachchan's return to the big screens after a gap of two years to Anurag Kashyap making a rom-com for the very first time, Manmarziyaan is truly one of the most-awaited films of 2018. Of love, loss, struggles and everything in between, this Anurag Kashyyap film is about complicated relationships and an even more complicated love story in this age of 'Tinder wala Pyaar'. (Click here to Read Manmarziyaan Movie Review in Hindi )
The plot of the movie is familiar- two lovers who are madly in love but somehow not able to take it to the next phase. Enters another male character and is interested in marrying the heroine as he is in love with her. Rest of the movie is about who gets the girl. Sounds simple right? Well no! Manmarziyaan deals with all the complexities of modern day love and really keeps you going deeper and deeper and connect with the three characters. 
Manmarziyaan: Subtle Abhishek Bachchan, 'Bad boy' Vicky Kaushal and Feisty Taapsee Pannu
The soul of the film is undoubtedly the amazing cast of the film. Vicky Kaushal (Vicky) and Abhishek Bachchan (Robbie) are complete opposite to each other. Vicky is like a whacko, living in the world of neon lights and psychedelic hairdos, while Robbie seems to be in total control of his life. And the common connection between these two opposites is a woman aka Taapsee Pannu (Rumi) who is equally at ease with the two ends of the spectrum.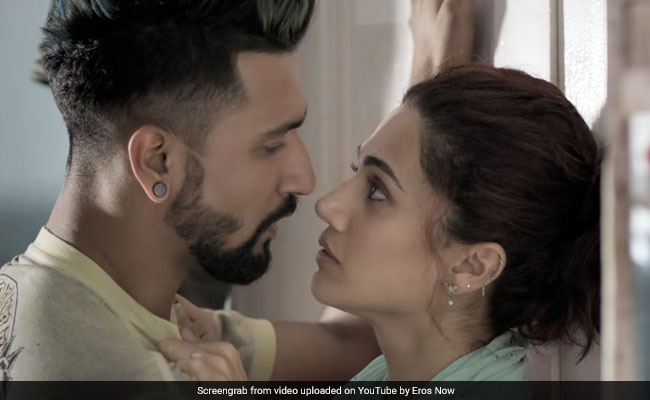 Rumi as a carefree, tomboy and feisty Punjabi girl wins hearts. She smokes, she drinks, she rides a bullet, plays hockey and isn't afraid to kick anyone's butt. The only thing that she can't control is her heart! She loves Vicky a lot and wants to get married too but Vicky is just not ready. That's when Rumi decides to get married to the first guy she meets. Then enters Robbie and begins the 'complicated' love story. Torn between her first love and marriage, Rumi finds it hard to decide who to choose. She hits it off with both Vicky and Abhishek and finally, when she does find closure, the joy reflected in her eyes is something you want to bottle and keep. Will it be carefree, exciting but unstable love? Or will old school love with a dash of maturity and sensitivity take over?
Anurag Kashyap, the king of neo noir cinema full of violence and abuses, has nailed in his first attempt of a rom-com. His way of exploring love in a realistic manner will really surprise you now and then coupled with amusing dialogues like "Love will happen one day. Anyway I already kind of like you".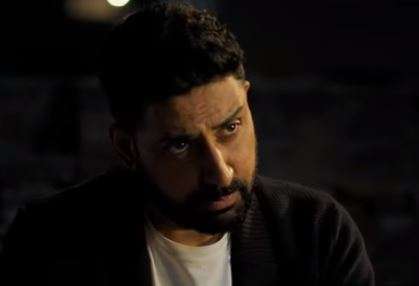 Kudos to the writer Kanika Dhillon who infused love, grief and humour in one resulting in a beautiful, complicated and yet intriguing story.
The music has played a catalyst to the same, it is a film with a good thought - something relatable - however, it does lacks pace and it might seem like an overdose of uncertainty in the second part. Despite the depth and complexity of its narrative, the film can do with some serious trimming in the second half.
Manmarziyaan Final Verdict
Watch Manmarziyaan to celebrate the meaning of love and all the imperfectness that come along with it. Even if you are or aren't a hopeless romantic, this Anurag Kashyap film is surely worth your time. 
Have you seen the trailer yet? Watch it here!