 Movie Name:

Fanney Khan

Critics Rating:

2.5

/

5

Release Date:

August 3, 2018

Director:

Atul Manjrekar

Genre:

Musical drama
We dream. It is a subconscious thing and above all, we dare to dream irrespective of our background and status. Dream and optimism are two primary requirements to live a life. Fanney Khan talks about those dreams which when unfulfilled, takes a new form but never leave us. A middle-class father wants to live his dreams through his daughter. A Hyderabadi based in Mumbai, fondly called as Fanney Khan is quite popular among neighbourhood. He sings, dances and loves entertaining audience but his talent is just confined to that small chawl where he lives with his wife and daughter.
Anil Kapoor plays the struggling father Prashant Sharma, who wants his daughter to be a singing sensation. Though he doesn't agree with her choices of songs, he is quite confident of her singing skills. Pihu Sand plays the daughter Lata, who is shamed for her plus size, with people insulting her for looks rather than appreciating her talent. Divya Dutta is the doting mother Kavita, who tries to bridge the generation gap between 'old-school' father and 'modern' daughter. While Prashant is a dreamer, Kavita is quite realistic. Both are absolutely correct on their part as life is a mix of both these things. Well, what is not realistic is the second-half of the movie, to which we will come later.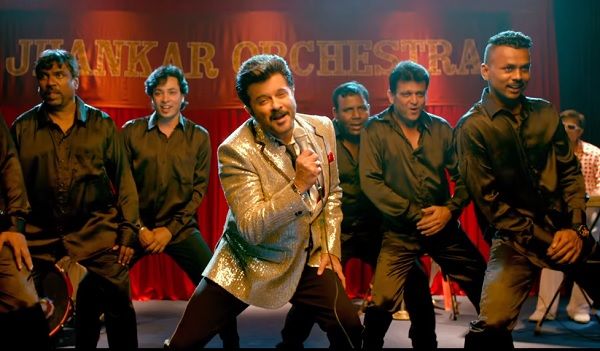 Rajkummar Rao plays Adhir, a friend of Prashant. Both of them are bogged down by responsibilities but they never give up on whom they love. Prashant is constantly working on tunes for an album which he dreams for Lata. He loses his factory worker job but his hopes revive when he sees country's top singing star Baby Singh, played by Aishwarya behind him. He ends up kidnapping Baby and what follows is a fun ride. Initially reluctant Adhir becomes his accomplice.
Seeing Aishwarya in the movie will make you believe that she was apt for the role. The kind of aura, stardom and glamour required for Baby Singh's character came on its own along with Aishwarya. She didn't have to put any effort. The scene where Adhir and Baby open up with each other strikes a chord with your heart. While Baby speaks about hollowness that comes with stardom, Adhir opens up about his father, who is missing like many others in Kashmir. Their conversation is pure. The mushy moments between Adhir and Baby were less, making you crave for more.  Rajkummar Rao's innocence and comic timing were impressive and natural.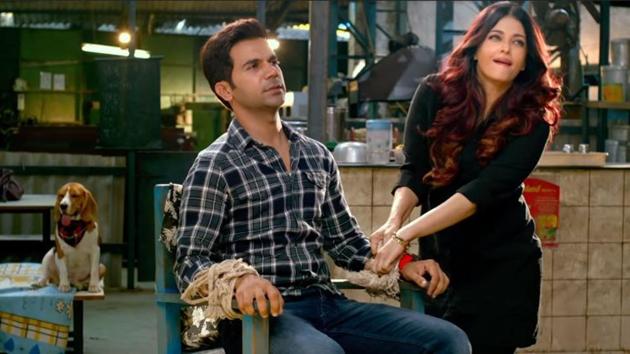 Atul Manjrekar's film talks about relationships, dreams, struggles of a common man, fat shaming besides touching upon other aspects like stereotyping women, casting couch and rat race for TRP. However, all of these things have just been sprinkled on the story and Manjrekar avoids diving deeply into any of them. First-half of the movie passes within a blink of an eye, however, it becomes melodramatic post-interval. People are conspiring and getting emotional including the police. All of these will give you daily soap like feel. Stretched screenplay of the second half is a major disappointing element of this film.
Fanney Khan fails to bring a realistic approach to the story. Anil's Hyderabadi accent is on and off throughout the movie, even Rao was not able to get that Kashmiri accent right. Aishwarya's make up doesn't smudge even after being kidnapped for several days. On a related note, Aamir Khan's Secret Superstar, which too was about realising one's dream fares better in this aspect. It is difficult to buy that a father can go to any extent, even commit a crime just to see his daughter on stage.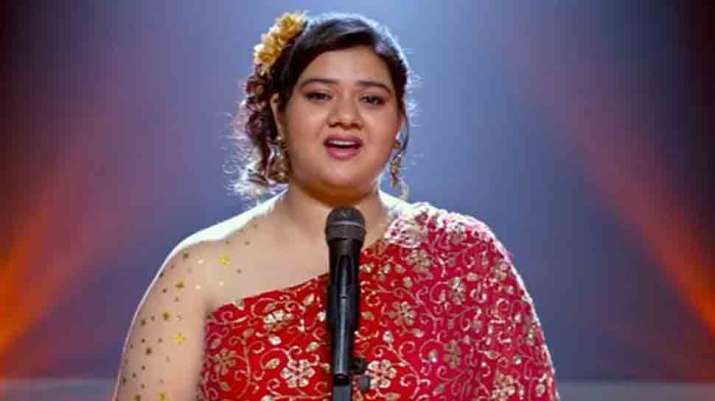 With brilliant performances and heart-warming story, Fanney Khan is one-time watch, only and only, if you manage to ignore the melodrama.