 Movie Name:Zero
Critics Rating: 3.5 / 5
Release Date: December 21, 2018
Director: Aanand L. Rai
Genre: Drama/ Fantasy
Zero Movie Review (2018): The day has finally arrived when Shah Rukh Khan starrer Zero has hit the screens. The movie, also starring Anushka Sharma and Katrina Kaif in pivotal roles, has been directed by Aanand L Rai. Going by superstar Shah Rukh Khan's King Of Romance avatar, the second-half of the film justifies his name to its core. The actor weaves beautiful magic onscreen and fills the air with love. Fans were eagerly waiting for their favoriite SRK and see the actor has come up with this beautiful Christmas gift.
Zero Movie Story (2018):
Script, screenplay and dialogues are by his old-time collaborator Himanshu Sharma. Zero is a story of Bauua Singh, who is vertically challenged yet his confidence and courage are unbeatable. Partially set in Meerut, a town in Uttar Pradesh, Zero is basically a story of life and emotions. Hindi film Zero travels from Meerut, Delhi, Mumbai before finally landing in the United States. 
Shah Rukh as Bauua is unapologetic, follows his heart and dares to dream big. Feeling complexed because of height is not his thing. He is a hero, who can spend a whopping Rs 6 lakh just to impress a girl. Trust us, we are not making this up. Bauua Singh is fun-loving and has no qualms about spending his dad's money, whom he calls by his name (Ashok). He hates his dad as much he loves his mom. His love for Babita Kumari, a film star played by Katrina Kaif knows no bound. However, ultimately his dreams overpower his heart. He fails to realize what he actually wants from life - his dream girl Babita or love Aafiya, played by Anushka Sharma.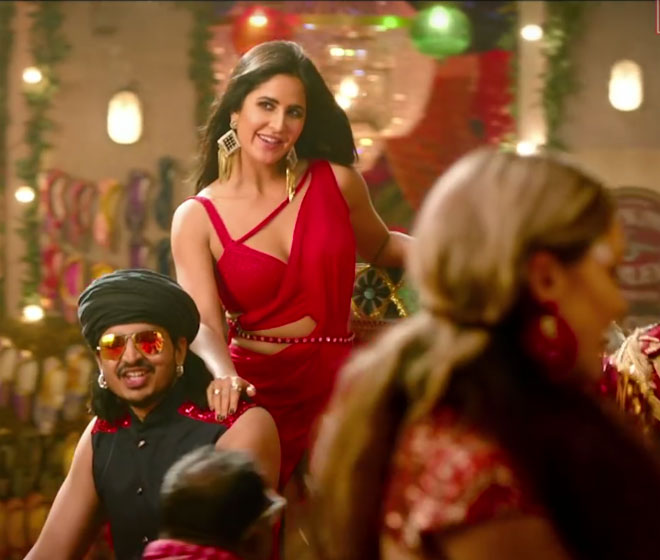 Babita Kumari is a film star with a troubled relationship. She is unabashed and hates wearing a fake smile. Madly in love with a co-star, who no longer cares for her, Babita Kumari gets fond of Bauua. Aafiya Yusufzai Bhinder, a scientist with cerebral palsy, is different but doesn't want to be treated differently. It is Bauua who can dance with her and say cheers along with her. For Bauua, she is just like any other girl with whom he can flirt.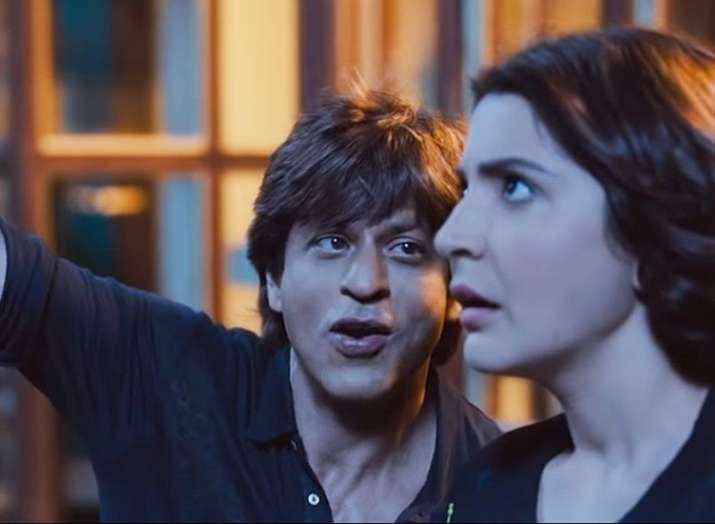 In the pre-interval part of Zero, you get a glimpse of Aanand L Rai's world. You get those desi vibes with characters aptly resonating Meerut with their dialect. Writer Himanshu Sharma's one-liners and dialogues tickle your funnybones or at least bring a smile on your face. The screenplay is compact, light-hearted and is fairly enjoyable. However, things change soon after the interval due to the stretched sub-plot, which fails to make an impact.
Read in Hindi: Zero Movie Review: Zero Movie Review: जानिए कैसी है शाहरुख खान और आनंद.एल.रॉय की फिल्म
Zero Movie Review (2018): Script Analysis
The second half might let you down a bit, despite good performances by the cast. Initially it was an enjoyable ride, but after Bauua decides to go on space exploration, it slows down the momentum.
We love Aanand L Rai's world and would have warmly accepted more of his imperfect and endearing small-town characters. Also, the story could have been left open-ended.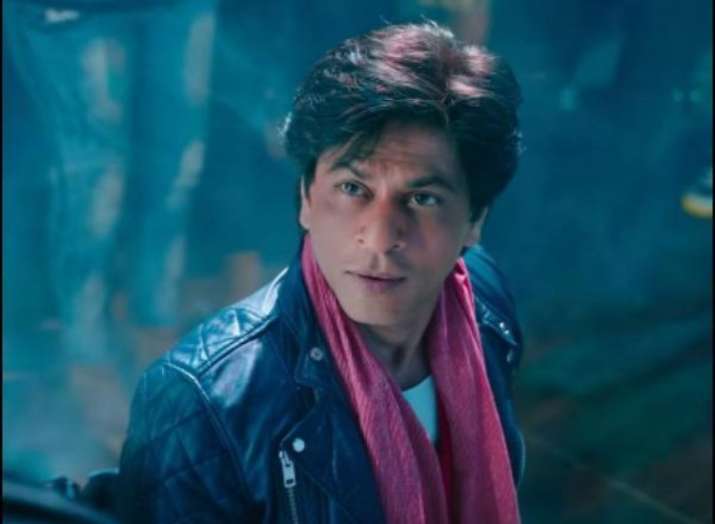 Zero Movie Review (2018): Star Performance
Talking about performances, Shah Rukh Khan delivers a compelling performance. His eyes speak volumes as he takes you into his world. He makes you believe in his character of Bauua Singh. The amount of effort Anushka has put into her character, Aafiya Yusufzai Bhinder is evident. She has done all to get into the skin of the NSAR scientist with cerebral palsy but it impresses intermittently. The surprise element in this film is Katrina Kaif, who is just perfect with her expressions and has emoted each and every scene beautifully. Where were you Katrina all this long? Take a bow Mr. Rai.
Tigmanshu Dhulia as a frustrated father, Seeba Chaddha as doting mom and Mohammed Zeeshan Ayub as Bauua's supportive friend looked real. Their presence just lifted the story.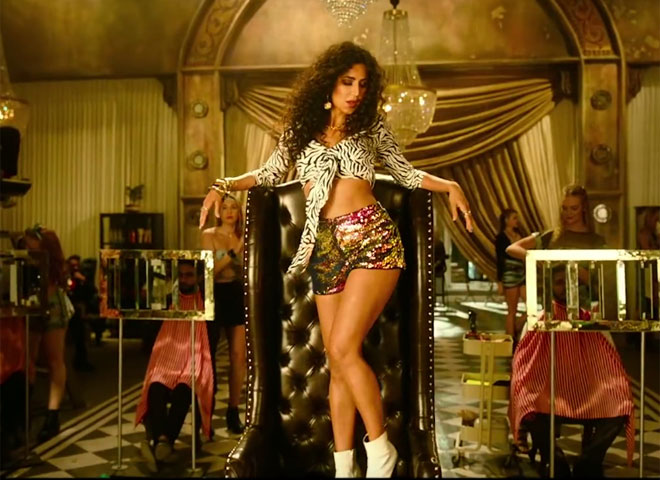 We also loved to watch the cameos played by Salman Khan and the late Sridevi and we feel it has added value to the film.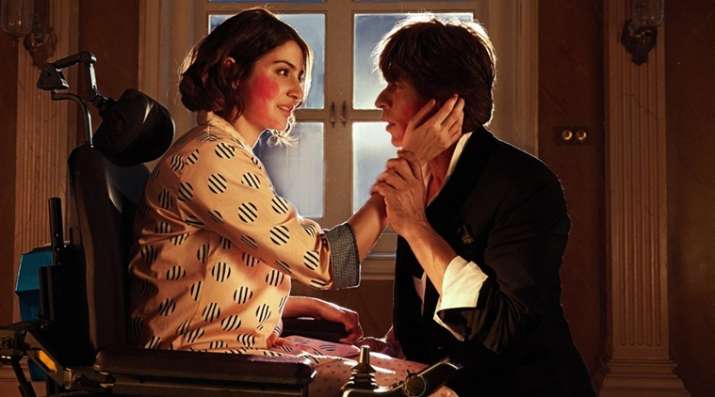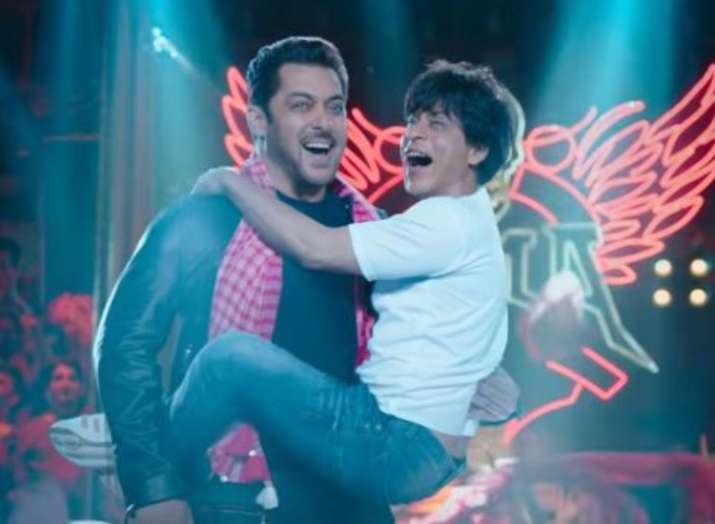 Zero Movie 2018 Reviews, Cast & Release Date:
Aanand L. Rai's drama/fantasy Zero features Shah Rukh Khan as Bauua Singh, Katrina Kaif as Babita Kumar and Anushka Sharma as Aafiya Yusufzai Bhinder. The release date of the film is December 21, 2018. The film has also got the third highest screen count of 2018 in India after Aamir Khan's Thugs Of Hindostan and Salman Khan's Race 3. The review of the movie has been going good, especially the audience is loving Bauua Singh.
Zero Movie Review (2018): Audience Reactions
Aare @BauuaSingh tum ne to kamaal he kar diya.. Maas se ghum aaye .. is ishe dhak ke mere feeling ae he ki katne wali film jo he wo aaj se dhak na baand... hum a srif jine wali film dhakni he... o #Zero to hum firse dekhenge....
Great work @iamsrk sir...

— SHUBHAJIT (@ShubhaLoveUAll) December 21, 2018
Actually 2nd half is more gud & emotional then 1st half ..
It engages the audience throughout the climax 🔥🔥

SURE SHOT WINNER 🚩🙏#Zero #ZeroReview

— 💥SRKs ProTecTor 💥 (@SRK_Protector) December 21, 2018
First half u will fall in love wid @BauuaSingh Totally
Second half u will love dis movie..
Such a brilliant film
Second half even stronger #ZeroReview Awesome movie..
He never let me down

— Drishtant Mishra (@iamdrishtant) December 21, 2018
Just finished interval..
Kya Kantaap movie banaye ho bey bhai @aanandlrai ekdum jhakaas👌👌

Ek number movie,bas 2nd half hi aise hi badhiya ho bas!#Zero #ZeroReview #ZeroDay #ZeroReviews

— VK (@SRK_SRT) December 21, 2018
Zero Movie Collection Prediction:
With Shah Rukh Khan, Anushka Sharma, Katrina Kaif in lead roles, fans have high expectations from this oddly refreshing drama. Aanand L Rai directorial in which Badshah Khan is playing a vertically challenged person Bauaa Singh has sweetness sprinkled all over it. With endearing characters, Aanand L Rai's style of storytelling and beautiful songs, the movie promises to leave an impact on the audience.
As per Girish Johar, Zero has managed to make the right kind of noise because of its well-implemented promotional strategy. However, being a non-holiday release, Zero is expected to mint between Rs 25-27 crore. 
What is Zero movie length?
Shah Rukh Khan, Anushka Sharma and Katrina Kaif's latest Hindi film Zero has a run time of 2 hours.
What is zero movie review and rating?
3.5/5 Stars
Also Read: