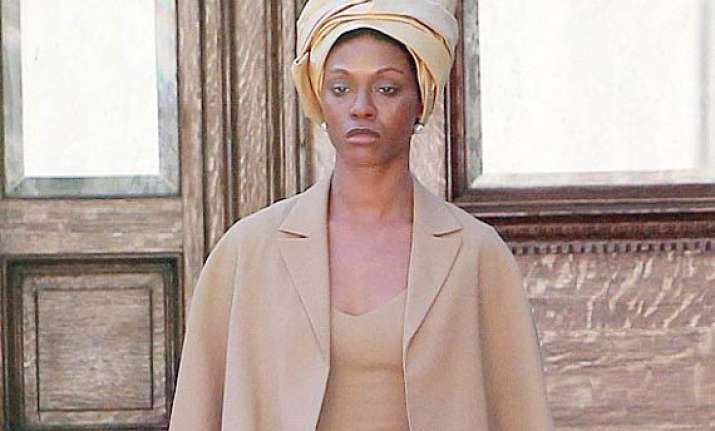 Los Angeles, Actress Zoe Saldana has said that she felt a lot of "responsibility" for accurately portraying Nina Simone in biopic "Nina".
The 35-year-old portrays the late jazz legend in an upcoming biopic and despite facing criticism for not looking enough like the singer, Saldana felt the most important thing was to stay true to the memory of the iconic star, who passed away in 2003 aged 70, reports contactmusic.com. 
"I felt a huge responsibility and a lot of pressure to be true to her, to respect her legacy because she was real and so iconic and one of the most beautiful women to walk this earth," she said. 
"So in a way it was a difficult role for me. It was heartbreaking at times as it demanded a lot of emotional work and some days and becoming this person; to walk in her shoes was sometimes not a happy place to be," added Saldana.