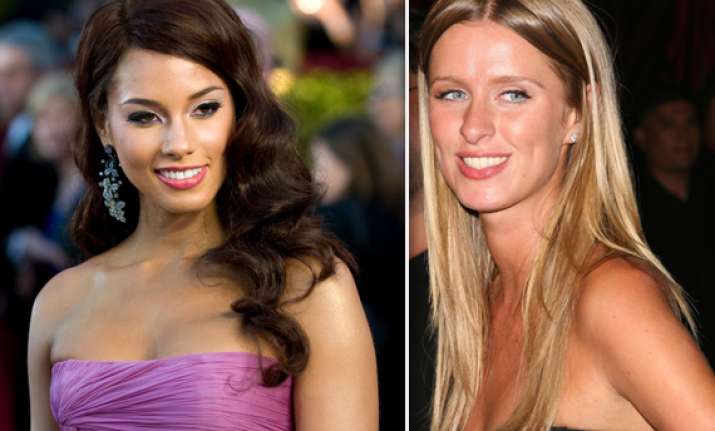 Los Angeles, Mar 7: In a house as classic as Valentino, there is little room for the revolutionary, a point made clear in a sober ready-to-wear offering Tuesday.

Structured silhouettes in deep red, black and midnight blue had tight, sophisticated smocking and the painstaking embroidery seen in January's highly artisanal couture.

"I'm a huge fan of Valentino. I love that they have maintained this classic, elegant look but it's so young and fresh and sexy and beautiful at the same time," said Nicky Hilton, who sat front row alongside model Natalia Vodianova and Italian artist Francesco Vezzoli.

Alicia Keys was also front and center for the event, "I love Valentino very much, very classic and chic especially when you see this cape that I'm wearing, but I'm very excited about the show, really, it's been a great trip so far," said Keys before the show.

High and scooped collars on long coats and knee-length dresses were expressed in thick black leather. Frog fastenings closing straight, slim coats, tone-on-tone trim running along precisely cut bodices and tapered menswear trousers emphasized the constructed look.

"We did this kind of patchwork of different kind of culture, different craftsmanship to create something which is new but you already knew in a way and we were interested in the silhouette which is very controlled but very feminine with something sensual but also," explained designer  Pier Paolo Piccioli.

It was finely executed, but at times had flashes of the stern head-mistress, albeit at an extremely glamorous school. To be sure, there were traces the designers' worldly travels: tunics with fabrics that smacked of a Balkan patterning that playfully moved to white touches of Jackie Kennedy - who was famously dressed by founder Valentino Garavani.