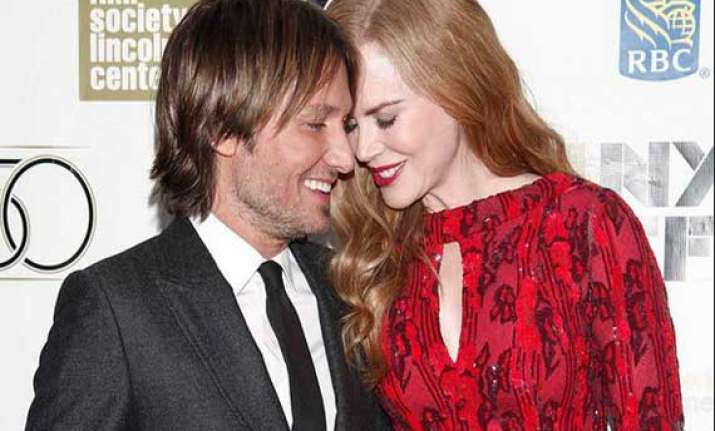 Los Angeles, Feb 27 : Australian singer Keith Urban says Nicole Kidman is an amazing wife and mother.
The couple has two daughters - Sunday Rose, four, and two-year-old Faith Margaret.
"I have an extraordinary team around me because it really does take a village. I am certainly not doing everything on my own," contactmusic.com quoted Urban as saying.
"I just have tremendous thanks for all the help I have to make all of this happen. And I have an extraordinary wife in Nic, who is an amazing mother. She just does a beautiful job of helping keep it all in balance," he added.
Urban also revealed that he enjoys singing with Kidman, but insisted they will never record a duet.
"We just enjoy singing at home," he said.