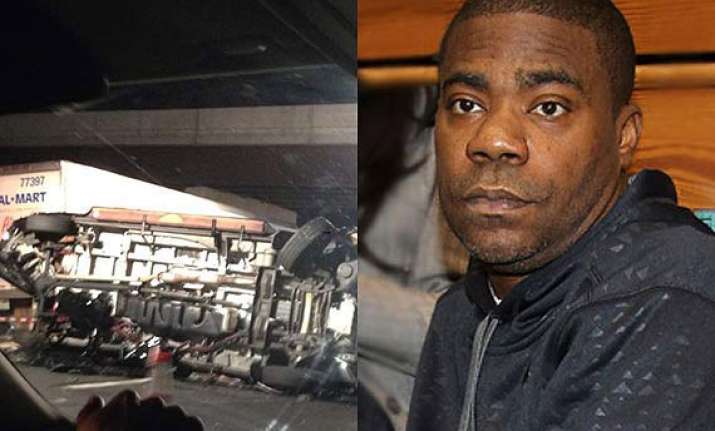 New Delhi, US comedian and actor Tracy Morgan was critically injured in a six-vehicle accident in New Jersey early Saturday morning in which  one person was killed.
The 45-year-old actor was riding in a limousine bus that was hit by a tractor-trailer. The accident occurred around 1 am and the vehicle Morgan was in was overturned.
The multi-vehicle crash also included an SUV and two tractor trailers. Five other people were inside the truck with Morgan and six vehicles in total were involved in the crash, on the New Jersey Turnpike.
 The 45-year-old was airlifted to Robert Wood Johnson Medical Center in New Brunswick and is in critical condition, alongside his friend and travelling partner Ardie Fuqua. Another passenger, James McNair, was pronounced dead at the scene.
The driver of the truck that caused a six-vehicle accident on the New Jersey Turnpike Saturday morning, leaving actor and comedian Tracy Morgan among others critically injured, has been charged. "He's got a brace on his neck, but he's smiling," a friend of the comedian told to New York post. 
However, Morgan's ex-wife Sabina told the New York Daily News that the comedian was "not in good shape."
 Morgan had performed at the Dover Downs Hotel and Casino in Delaware before he met with an accident.