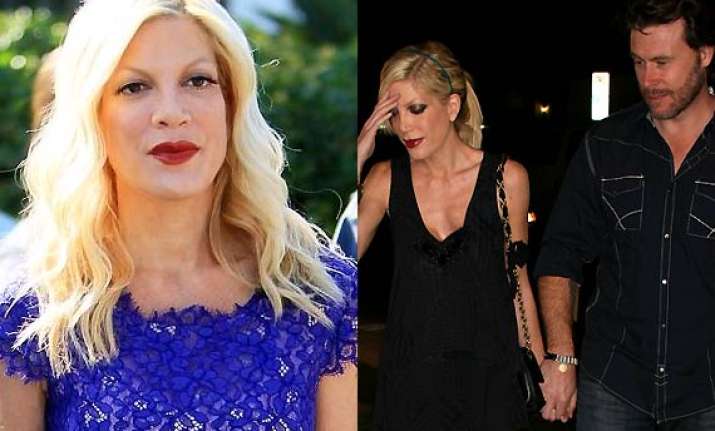 Los Angeles: Actress Tori Spelling was recently hospitalised for six days for undisclosed reasons and her husband Dean McDermott was by her side, despite their marital problems.
"Dean would arrive by 10 a.m. and didn't leave until 8 most nights. He seemed very stressed out and worried. He would bring food and often only left Tori to go outside to catch some air or make a phone call," femalefirst.co.uk. quoted a source as saying.
The 40-year-old was seen heading home from the undisclosed clinic with a pink hospital band on her wrist, Saturday.
The actress has children Liam, seven, Stella, five, Hattie, two, and Finn, 20 months with McDermott who confessed cheating on his wife with Emily Goodhand during a trip to Toronto late last year.
Despite all of this, Spelling wants to work through their problems for the sake of their kids.
"There are children involved. For their sakes, I need to try to figure this out. You don't stop loving someone because they do something really bad to you. He was my soul mate, but he completely broke my heart," she said.
"It makes you not trust anything that's happened in your relationship. But until I figure it out, I don't want my kids to know any different. I owe this relationship more than just saying something horrible happened and dismissing it. I need to figure out if he can change," she added.