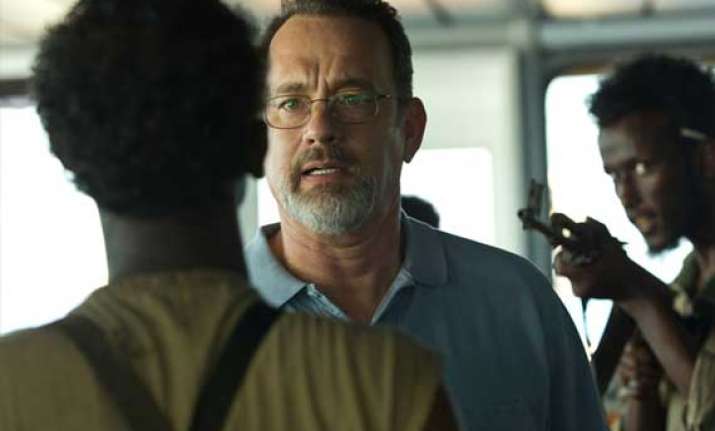 Los Angeles: Actor Tom Hanks, who stars in "Captain Phillips", based on real life hero Captain Phillip Richards, finds him to be a very inspiring man.
The movie sees Hanks play the titular role sketched on the man, who was heralded for his heroic actions after Somali pirates attacked his ship, the Maersk Alabama in 2009.
"He still goes out to sea for six weeks at a time. He is an absolute true merchant marine who has great pride in what he does. I find that impressive," Hanks, who believes "I'm not a leader; I just play one in the movies", said in a statement.
Recently diagnosed with Type 2 Diabetes, the actor says there's something that separates a hero from an ordinary man.
"I have gone through so many examinations of what a hero is. A hero is someone who voluntarily walks into the unknown. I think by and large a third of people are villains, a third are cowards, and a third are heroes. A villain and a coward can choose to be a hero, but they've got to make that choice," he said.
Directed by Paul Greengrass, "Captain Phillips" releases in India Friday.