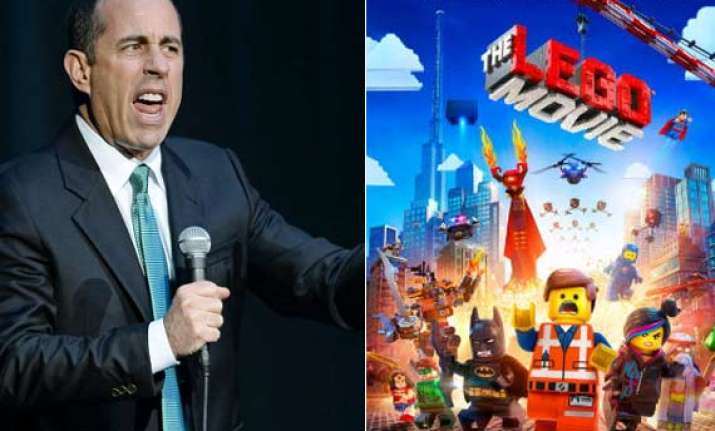 Los Angeles: Comedian Jerry Sienfeld has claimed that 'The Lego Movie' stole his Superman jokes. The 59-year-old actor took to Twitter to claim that the film, directed and co-written by Phil Lord and Chris Miller, had referenced his American Express ad featuring Superman and Green Lantern, reported E! online.
"I think Lego Movie stole my Superman has issues with Green Lantern bit from Amex Seinfeld and Superman webisode. Anyone else catch that?" he wrote. The 'Seinfeld' star then went on to add that he wished the film had a story.
"I'm glad they did. It was a fun bit... #legomymaterial," he added. "Also loved Lego Movie. A story would have been a nice added touch, though..." he said. Actor Rick Jarvis replied to Seinfeld's comments on Twitter with a joke.
"I know how you feel. 'Schindler's List' stole a lot of my early stuff."