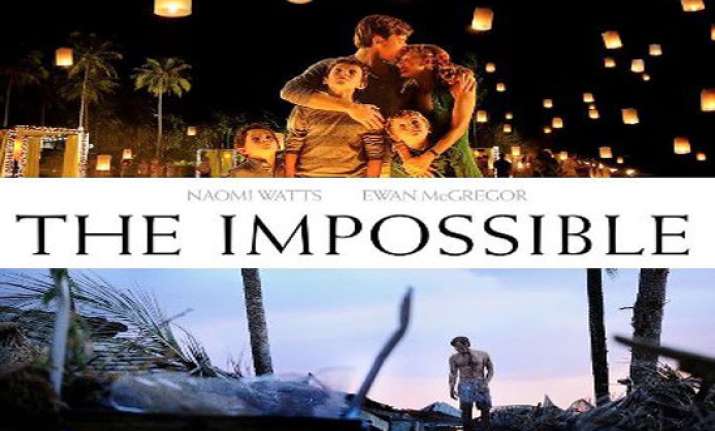 New Dehi, Dec 13: English-language Spanish disaster drama film "The Impossible", directed by Juan Antonio Bayona, will release in India Jan 4.
PVR Pictures will release the film, based on the true story of a Spanish couple, who survived the Indian Ocean tsunami on Dec 26, 2004.
The story traces the frenzied journey of search, compassion, courage and how the family survives in the darkest hours of their lives following the giant tidal waves.
"Most might perceive 'The Impossible' as a film based on natural calamity, but it is a film about a family's struggle to reunite after an event that left them shattered. It is a story that will definitely touch the hearts of the Indian audiences," Kamal Gianchandani, president, PVR Pictures, said in a statement.