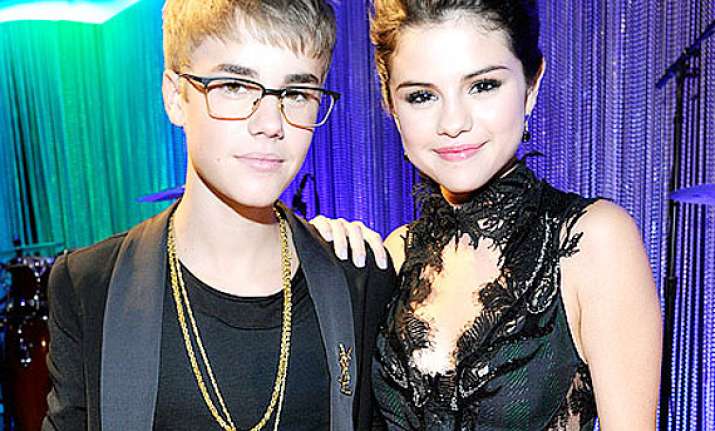 Los Angeles: Singer Taylor Swift has reportedly suggested her friend and singer Selena Gomez to follow in her footsteps and write songs about past relationships.
Swift has told the 21-year-old to blast troubled singer Justin Bieber via her next album in an effort to get over him, reports contactmusic.com.
"Taylor's been encouraging Selena to write down her feelings and emotions, and record," said a source.
Bieber and Gomez have had a difficult on-off romance and the duo reportedly split again last month.
Throughout this tough time, Swift, 24 is said to have stood by Gomez and there's a chance that they could collaborate for an album.
"Taylor's had Selena's back through all this. I wouldn't be surprised if they recorded together," said another source.