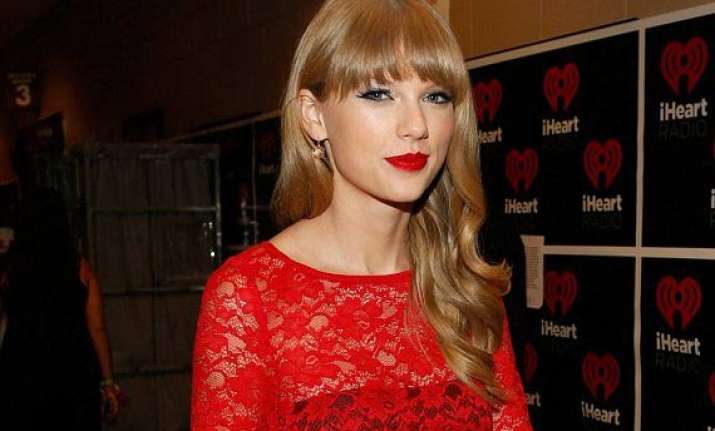 Los Angeles: Singer Taylor Swift feels she's too young to do something as serious as "marriage" and says she doesn't know whether she will be a mother someday.
She spoke about various things in an interview for InStyle's magazine's November issue -- on the cover of the which, the blonde beauty rocks a pair of leather pants and embellished top, reports eonline.com.
"I don't know if I'll have kids. It's impossible not to picture certain scenarios and how you would try to convince them that they have a normal life when, inevitably, there will be strange men pointing giant cameras at them from the time they are babies," Swift said.
What about tying the knot?
"I'm too young to get married. Not agewise, but I know myself, so why try to meet someone right now when I know I'm too young to do something serious," asked the 24-year-old.
She's happy focussing on work as of now.