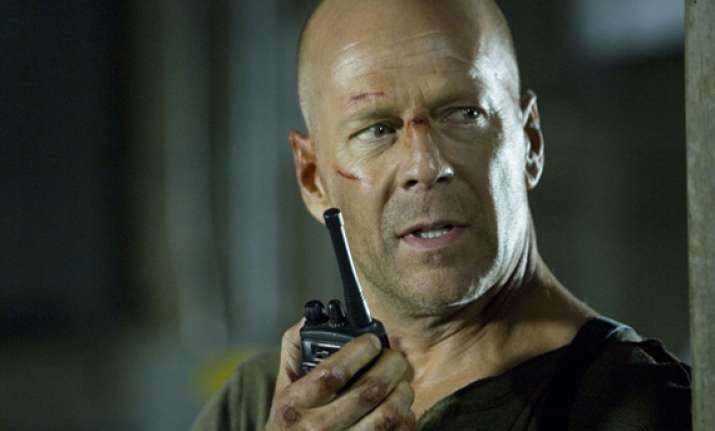 Los Angeles, Feb 17: Actor Bruce Willis has revealed he used to call up his Hollywood idols just to let them know he is a "huge fan".
The 57-year-old recalls an instance when he contacted the late "Sorry, Wrong Number" actress Barbara Stanwyck to praise her talents, but at that time he never realised his act could be "bothering" his idols, reports contactmusic.com.
"I remember, back then, in my hubris, thinking everyone wants to see me. I called Barbara Stanwyck at the L'Ermitage Hotel, where she was spending the later years of her life. She says, 'Who is this?' Very cranky. 'It's Bruce Willis. I was just calling to say that I'm such a huge fan.' 'Oh. OK. Thank you.'
"My hubris exceeded my understanding of not bothering people. I don't make those calls so much anymore," said Willis.