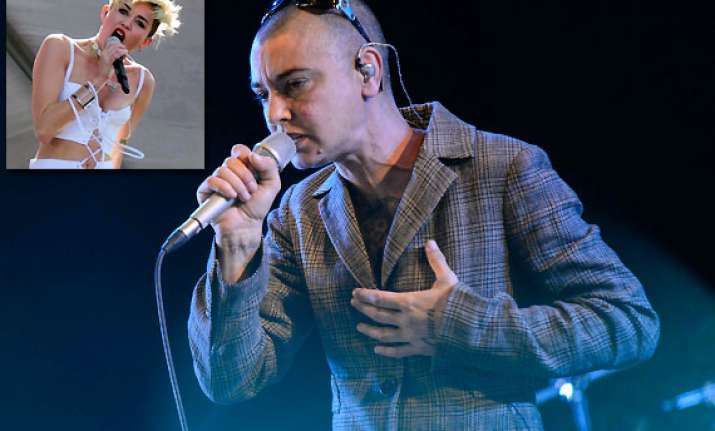 Los Angeles: Irish singer Sinead O'Connor has written an open letter to Miley Cyrus, warning her about the evils of music industry.
Cyrus, who was criticised for a naked video of track "Wrecked ball", said that it was inspired from Connor's 1990's track " Nothing compares 2 u".
In the open, letter O'Connor wrote: "I am extremely concerned for you that those around you have led you to believe, or encouraged you in your own belief, that it is in any way 'cool' to be naked and licking sledgehammers in your videos."
"It is in fact the case that you will obscure your talent by allowing yourself to be p***ed, whether it's the music business or yourself doing the p***ing," she added.
Cyrus rose to fame by playing famous teenage singer Hannah Montana in the Disney channel's show.
O'Connor has shared with Cyrus that shedding clothes will not help her let go of her image of a child star.
"As for the shedding of the Hannah Montana image, whoever is telling you getting naked is the way to do that does absolutely not respect your talent, or you as a young lady.
"Your records are good enough for you not to need any shedding of Hannah Montana. She's way gone by now...Not because you got naked but because you make great records," she added.