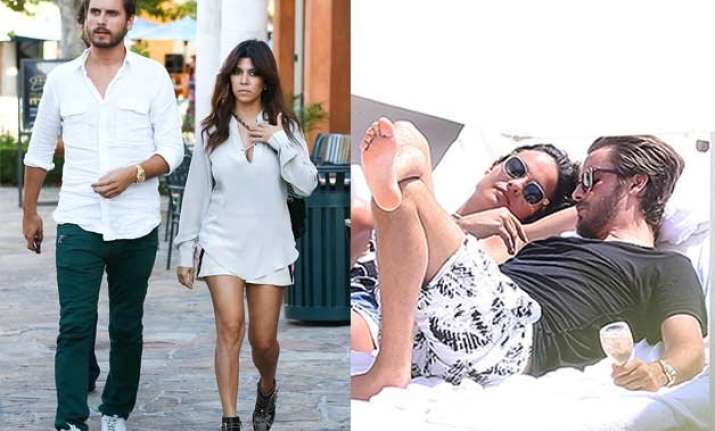 Los Angeles: TV personality Kourtney Kardashian, who has split from her longtime partner Scott Disick, was fed up with his behaviour.
"He acts out, he rebels, he drinks too much and he embarrasses her. He acts like a kid sometimes. He just rebels against the crazy responsibility of having three kids and makes Kourtney do it all," a source told people.com.
According to the source, Disick's loss of his parents in late 2013, and the following months were especially difficult.
"His parents' deaths really hurt him. He took it incredibly hard and was in a very dark place after it happened. It's still painful."
Disick, who also has three children with Kourtney, was spotted cosying up to a woman with whom he was reportedly once involved during a vacation in Monte Carlo. Kourtney, on the other hand, stayed at home with their children - Mason, Penelope, and Reign.
He was photographed holding a beer and getting close with Chloe Bartoli.