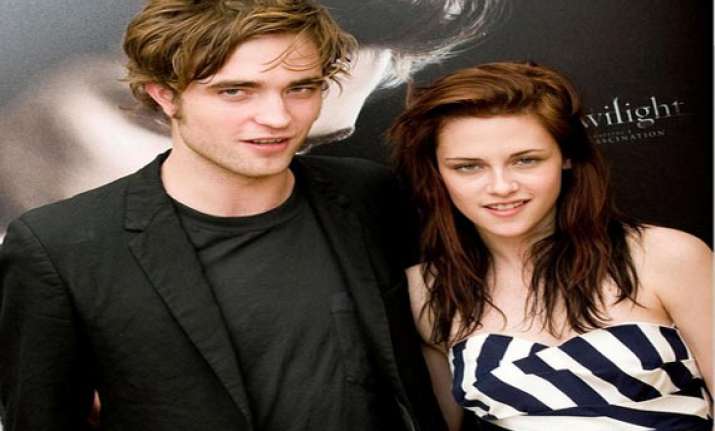 Los Angeles, June 15: Actor Robert Pattinson, who has parted ways with Kristen Stewart, is writing songs to overcome the split. However, he has no plans to release these songs.
The 27-year-old is not planning on landing a record deal, but is penning tracks in a bid to take his mind off his "Twilight" co-star, after they split for a second time last month, reports contactmusic.com.
"Rob's always had half a mind on his music, but when his film career and relationship with Kristen both took off at the same time, something else had to give," contactmusic.com quoted a source as saying.
"He's really enjoyed picking up his guitar again properly and it has given him something to focus on during the break-up. Everyone's saying that he's really talented, but he's adamant we'll only be seeing him in films for the time being," the source added.