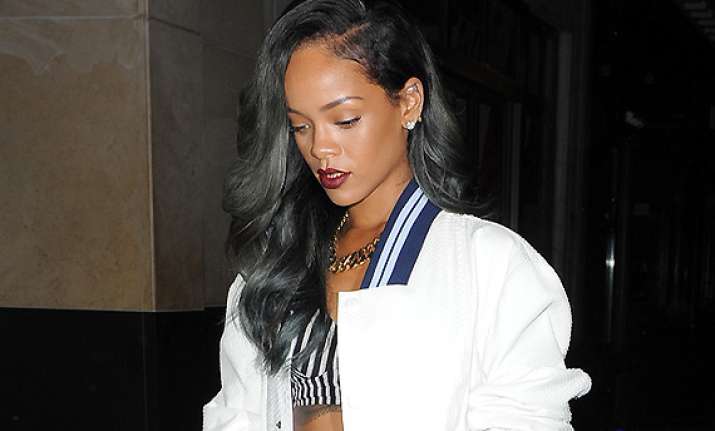 Los Angeles, Aug 9: Singer Rihanna has been reportedly sued by a company for not settling the full bill for her grandmother's funeral preparations.
Rihanna's grandmother Clara Brathwaite died in June, 2012. Her body was sent to Barbados for burial, and the singer wanted a party, complete with tents, multimedia large screens and huge exotic floral arrangements.
However, she did not pay the complete bill of $150,000 because she felt it was unreasonably high, reports tmz.com.
As per the funeral home, Rihanna only paid about a quarter of the entire bill.