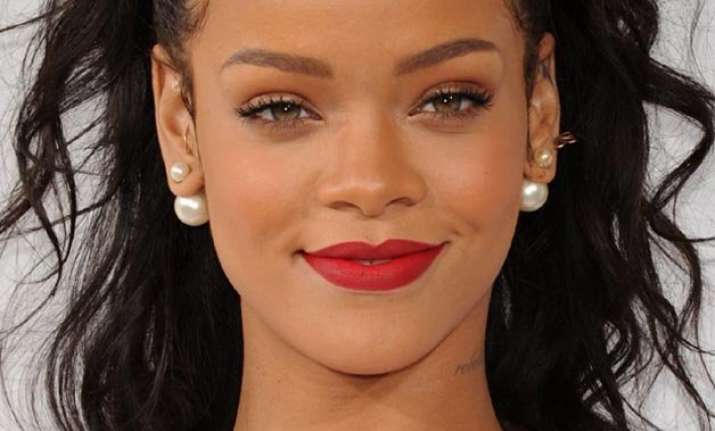 Bridgetown (Barbados): Singer Rihanna flaunted her body in a very skimpy bejewelled bikini while she returned to her hometown Barbados for the annual Kadooment Day Parade.

The 27-year-old seemingly had a great time at the parade and she was seen holding different drinks in her hand throughout the festivities on Monday, reports hollywoodlife.com.

Rihanna was seen laughing it up and chatting with friends on the float. Luckily, she didn't have to suffer from any wardrobe malfunctions.

Ever since Rihanna has been back in the Caribbean, the singer has been flaunting her body everywhere she goes. The first thing she did with her friend Melissa Forde after they arrived on the island was hit the beach in a yellow bikini.