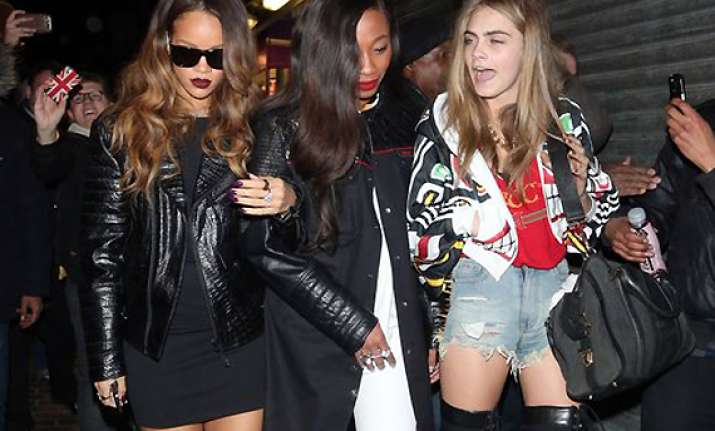 Los Angeles, June 25: Singer Rihanna and her new best friend model Cara Delevingne have reportedly planned a luxury trip to South Of France.
It was earlier said that Delevingne wants to take Rihanna out for a vacation to help the "Umbrella" singer get over her heartbreak. The singer is upset post her break up with Chris Brown.
The new best friends have already spent 300,000 pounds on hiring a superyacht to ferry them around the French Riviera, reports thesun.co.uk.
"Cara and Rihanna have booked the holiday after agreeing they don't need men in their lives to have fun. They're going to rent a yacht in the south of France at the end of August, when Rihanna has a two-week break in her tour, and then fly out to the Caribbean," a source said.
Both of them plan to enjoy themselves.
"It will be no-holds barred and they're spending more than half a million on the yacht rental and on going to top clubs and restaurants.
"It'll be non-stop booze and they are already saying they're not going to get much sleep - maybe a couple of hours each night," a source said.