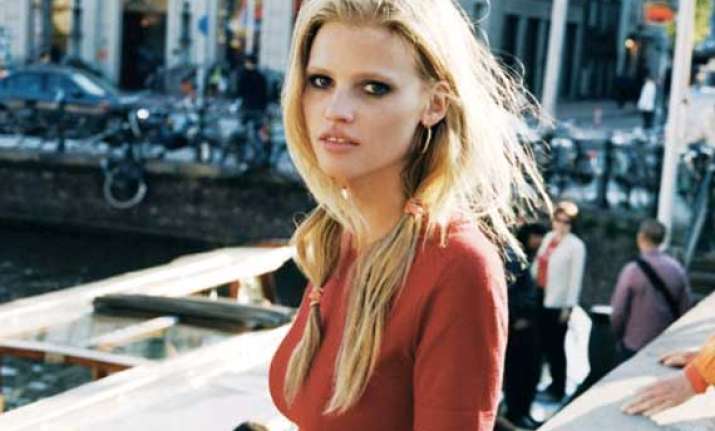 Los Angeles: Dutch model Lara Stone says she was fired by bosses at a major fashion brand after they came to know that she was expecting her first child with comedian husband David Walliams.
Stone tells Porter magazine she only had just found out she was pregnant and couldn't hide her joy, but the good news turned into bad news for her, reports contactmusic.com.
"I was really upset at the time. I hadn't yet had my three-month scan and I felt really vulnerable about everything. I no longer had a job. That was it - I had to just stop everything that I knew; the way my life was," she said.
And she also tells the magazine she struggled to bounce back after giving birth.
"Once the baby was out, I was like, 'What the hell is going on? My arms don't fit into my sweaters'. I couldn't get my jeans over my knees. I couldn't find a bra that fitted me. I had body dysmorphia but the wrong way round," she said.