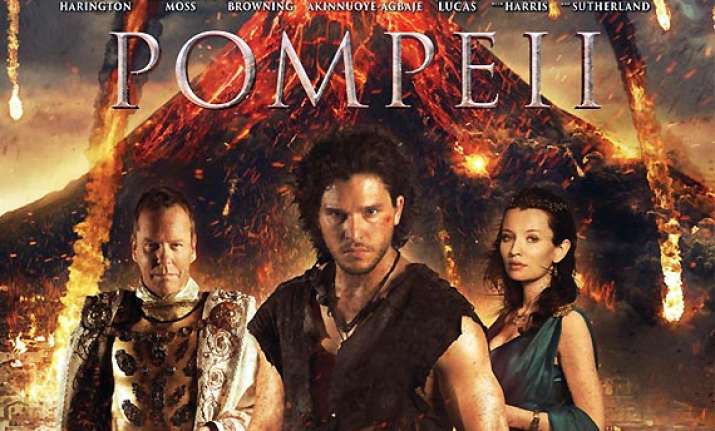 A film worth watching for being a grand visual spectacle.
Film:
"Pompeii";
Cast:
Kit Harington, Emily Browning, Jared Harris, Carrie-Anne Moss, Adewale Akkinnuoye-Agbaje, Jessica Lucas and Kiefer Sutherland;
Director:
Paul W.S. Anderson;
Rating: ***1/2
A historical drama based on the ill-fated Roman city of the same name, director Paul W.S. Anderson's "Pompeii" is a far cry from Robert Harris' 2003 novel. Yet, the film is distinct and appealing. It's a revenge drama with a tinge of romance and dollops of natural disaster.