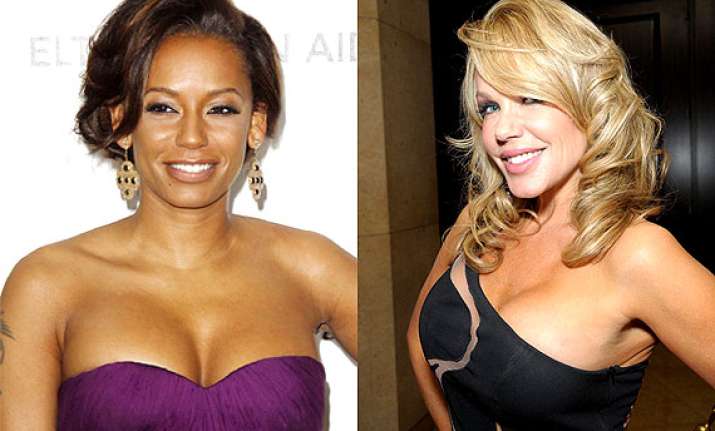 New Delhi: A former Playboy model has spilled the beans on an alleged romp with X Factor judge Melanie Brown, popularly known as Mel B.
Luann Lee came forward with shocking claims that in 2008 she had a tryst with Mel B or Scary Spice, at the London Hotel in LA. Luann Lee claims that Mel followed her into a toilet cubicle in an LA hotel and started kissing and touching her.
Lee said that the moment came after the pair chatted and drank cocktails in the hotel bar, and there was 'a lot of sexual chemistry' between them.
'After a couple of drinks I needed to go to the ladies and Mel said she wanted to go too. I didn't think that much of it as girls often go to the bathroom together.
The kiss had lasted for five-minutes, and the whole encounter was very passionate, sensual and assertive with the singer having taken control like a man, which may be why she was called a Scary Spice, added Lee.
The former Playboy model said Brown followed her into a disabled lavatory, then kissed her for an hour and took her clothes off.
Lee said Brown's husband Stephen Belafonte allegedly waited outside the bathroom for the hour. Security eventually intervened, asked if the ladies were alright and had them leave.
It's not the first time Mel's been linked to another woman. Brown admitted to TV host Howard Stern that she was in a five-year relationship with her pal Christa Parker and said while people may question her choice of sexual partner, she knows who she goes to bed with.
"People call me lesbian, bisexual or heterosexual, but I know who's in my bed and that's it... I have a huge libido and a great sex life," she explained.
Mel's is yet to comment on the allegations.