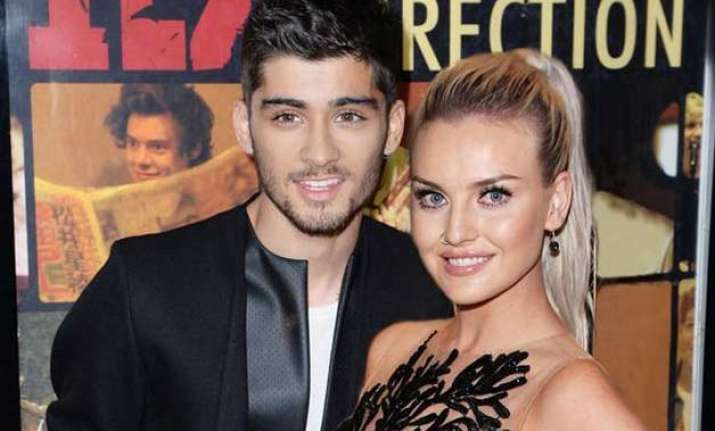 Los Angeles: Singer Perrie Edwards is happier now that her fiance Zayn Malik has left British boyband One Direction because he feels better after making the move.
The 22-year-old quit the chart-topping boy band in March and his 21-year-old fiancee stands by his decision because she can see it was the right thing for him, reports femalefirst.co.uk.
"Zayn is his own person and makes his own decisions. Whatever he wanted to do during that time, I was going to support him 100 per cent," she told Ok! magazine.
Asked if she's happier now, she said: "Yes. I'm happy if he's happy."
Despite being blamed for the crooner's decision to quit, Edwards insisted that wasn't the case.
She said: "Whatever people think, whether they know the truth or don't, it's his decision.
"He's made it, the boys have supported him, I've supported him and his fans have been incredible. It's just the way it is."