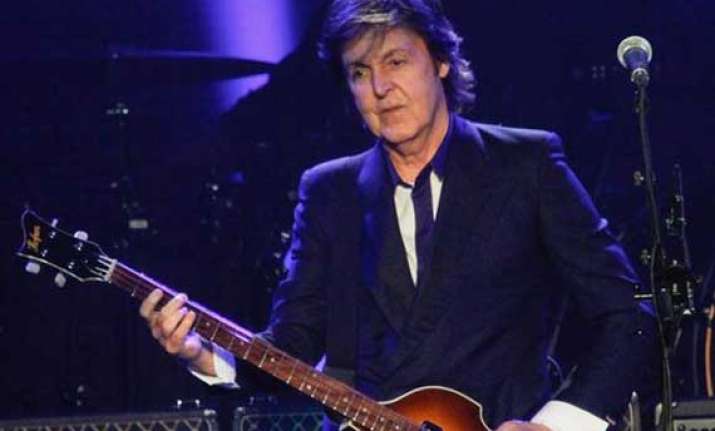 Los Angeles: Former Beatles singer Paul McCartney likes writing music in the bathroom or in cupboards.
The Beatles legend loves to "escape" by writing new lyrics and often finds the best place to explore his ideas is in the bathroom or a cupboard, reports contactmusic.com.
"(Songwriting) is a solitary process but that's nice. The rest of the day isn't solitary. I'm doing interviews or taking my girl to school or doing some filming. So I'm with loads of people," said McCartney.
"It's actually quite nice to go into a cupboard, or often bathrooms or toilets which have got good acoustics. So I go in there with a guitar. That's kind of nice. And you escape into a world of your own thoughts," he added.