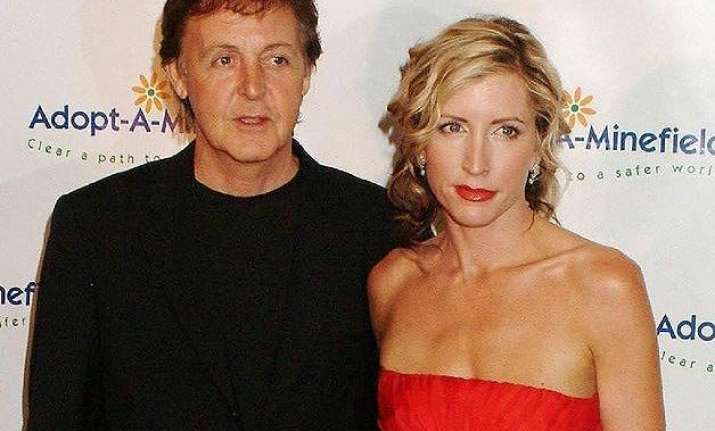 London: Singer Paul McCartney's former wife Heather Mills says her marriage to the Beatles legend failed because he was "too insecure" to cope with a "strong woman".
The 47-year-old model married McCartney, 72, in 2002 but they separated four years later. She has hinted that he was too "insecure" to cope with her forthright ways, reports femalefirst.co.uk.
Asked why she thinks their marriage went wrong, Mills told Event magazine: "I say what I think. If I think something is wrong I'll say it. If I wasn't that type of person we'd still be married now.
"But for years I was attracted to these very strong, powerful men who think they want a strong woman but actually they want someone who does what they want. The men who seem the strongest are usually the most insecure. But I've finally broken that cycle."
Mills, who has an 11-year-old daughter Beatrice with McCartney, says she has no regrets about their marriage.
"I married Paul because I was completely in love with him. He had so much energy - he was a cross between Peter Pan and Captain Hook. I wasn't even a Beatles fan. I barely even knew any of the songs. I liked one song by Wings but that was it. He loved that.
"But anyone who thinks marrying a rock legend is going to be paradise ... it just isn't," she added.