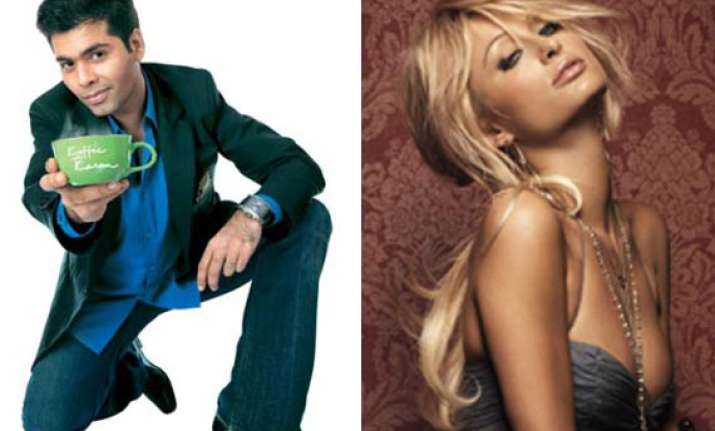 Mumbai, Aug 13: Socialite turned actress Paris Hilton is all set to make her debut on Indian TV screen by appearing on 'Koffee with Karan'.

Paris wanted to be interviewed by an Indian personality. Her agents zeroed in on  Karan Johar, the media report said.

Karan admitted that the fourth season was of the show had been wrapped up, but the TV channel immediately agreed to the idea.

Preparations are being made to shoot the special episode where Karan will ask 30 odd questions to Paris Hilton.

Paris' life  has been  full of controversies. The great-granddaughter of Conrad Hilton, founder of Hilton Hotels, she first came into the spotlight in 2003 due to a sex tape scandal. Since then, she has appeared in movies, has had her TV shows and also dabbled in designing accessories.

In 2007, Paris had also served a publicized sentence in Los Angeles jail for drunken driving.