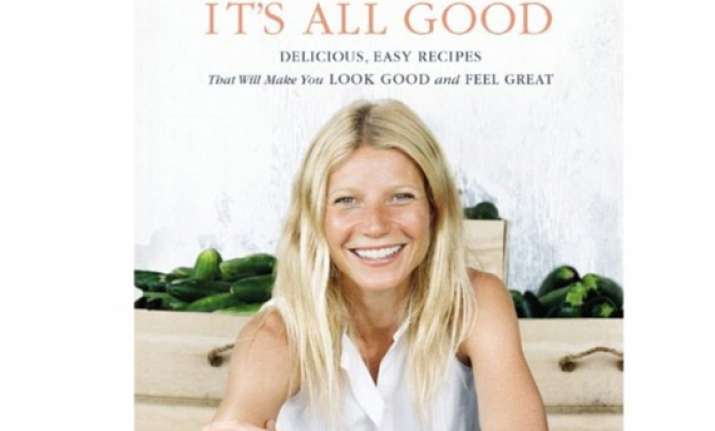 Los Angeles, Dec 30: Actress Gwyneth Paltrow is set to release her second cookbook, a collection of her healthy recipes.
The "Shakespeare In Love" star, an avid cook, will help readers improve their diets with "It's All Good: Delicious, Easy Recipes That Will Make You Look Good and Feel Great".
The new book contains 185 recipes, including hummus tartine with scallion-mint pesto, salmon burgers with pickled ginger, huevos rancheros, and power brownies, reports dailystar.co.uk.
As per the the book's synopsis, Paltrow cooks the nutritious dishes when she wants "to lose weight, look good, and feel more energetic".
The book will hit stands in April 2013.
Paltrow's first book cookbook, "My Father's Daughter", which featured her favourite family recipes, was launched in 2011.