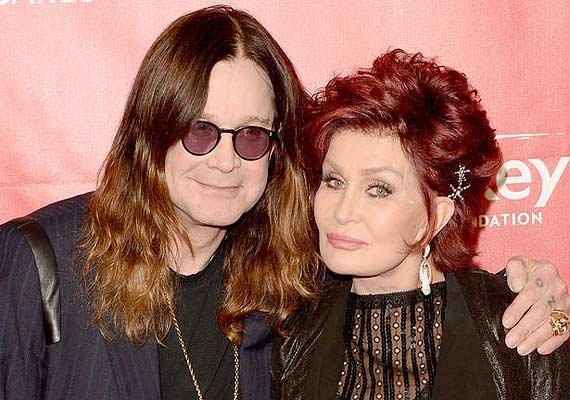 London: Singer Ozzy Osbourne says he was terrified of losing his wife Sharon Osbourne when she suffered from "The Exorcist" like seizures while being treated for colon cancer.
The rockstar's wife was diagnosed with cancer in 2002, reports contactmusic.com.
"Sharon is the strongest woman I know. When I saw the scans of the colon, I thought, 'No way'. The cancer was so aggressive. She had three chemotherapies a month and after nine months the side-effects got worse and worse," said Ozzy.
"She was having seizures - she was like 'The Exorcist', bouncing around the bed. I thought I was going to lose her.
"I thought it was all going to be too much for her. Then at the end of the nine months the doctor said, 'She's going to need nine months to get over the chemotherapy'. Her response was, I'm cancer free, great. I'm going shopping'." added the singer.
However, despite Sharon, who had a double mastectomy in 2012 after learning she carried a gene that increased her risk of developing breast cancer, having won her battle against the disease, Ozzy is still worried about losing his wife.
"I go to AA (Alcoholics Anonymous) meetings at a place close by every lunchtime. I didn't want to but I had to if I wanted to keep my family. It's hard. I had a therapist at first but that didn't work so I agreed to try AA," he told The Sun newspaper.