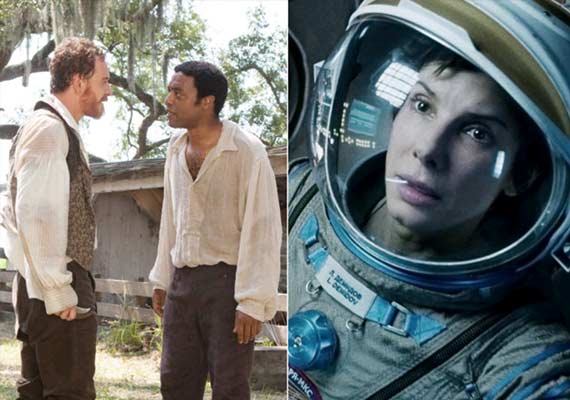 Los Angeles: Steve McQueen's slavery drama "12 Years A Slave" that unflinchingly portrays America's dark past was crowned the best picture while Alfonso Cuaron's 3D space thriller "Gravity" walked away with the maximum seven trophies at the 86th Academy awards here today.
While 3D film "Gravity" walked away with most of the golden statuettes out of its 10 nominations thanks to its technical brilliance, the Academy's over six thousand voters bestowed the top award on "12 Years A Slave" out of the nine best picture nominees.
Best actor and actress Oscars went to Matthew McConaughey and Cate Blanchett for their roles "Dallas Buyers Club" and "Blue Jasmine" respectively. The acclaimed film, based on the memoirs of Solomon Northup, a freeman forced into slavery, touches upon a topic that has been missing in Hollywood cinema for a long time. Lupita Nyong'o and John Ridley brought the other two trophies for "12 Years A Slave" in the best supporting actress and best adapted screenplay categories.