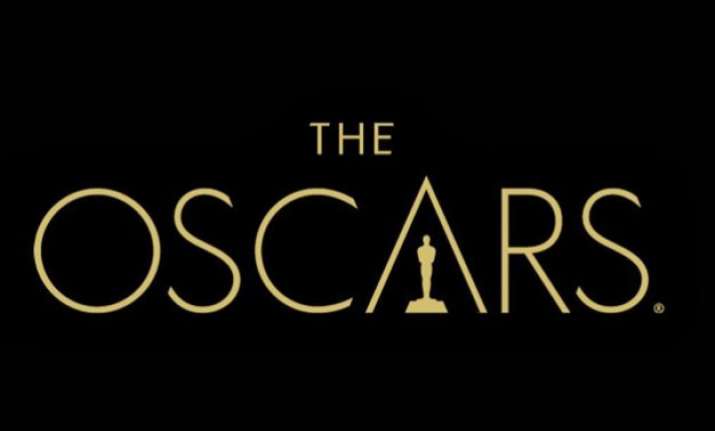 New Delhi: The Academy awards ceremony to be held at the end of this month has come under a lot of fire owing to the nominations. Many prominent names of Hollywood have criticised the Academy awards over its failure to nominate a single black actor for the second year running.
The who's who of Hollywood started an online protest terming it as 'systematic discrimination against coloured actors'.
Soon enough, the hasthtag #OscarsSoWhite trended on the micro-blogging site Twitter trended for almost a day.
Director Spike Lee and actor Jada Pinkett Smith announced their decision to boycott the Oscar ceremony. Jade's husband Will Smith was supposedly one of the strong contenders for the Academy awards but he didn't receive a nomination.
"We cannot support it and [I] mean no disrespect ... But, how is it possible for the second consecutive year all 20 contenders under the acting category are white? And let's not even get into the other branches," Lee wrote on Instagram.
"Forty white actors in two years and no flava at all. We can't act?! WTF!!"  
In a video message on Facebook, Pinkett Smith said, "Begging for acknowledgement, or even asking, diminishes dignity and diminishes power," Pinkett Smith said. "And we are a dignified people and we are powerful."
This uproar has caught the attention of Cheryl Boone Isaacs, Academy Award Chief.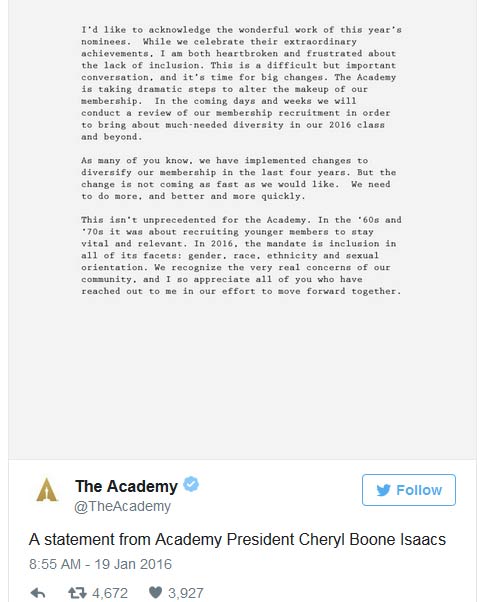 "This is a difficult but important conversation, and it's time for big changes. The Academy is taking dramatic steps to alter the make-up of our membership. In the coming days and weeks we will conduct a review of our membership recruitment in order to bring about much-needed diversity in our 2016 class and beyond," read a letter by Cheryl shared on the official Twitter account of Academy awards.
Well, let us see if this strong step by Hollywood celebs manages to bring about any change in Oscar's nominations or not.