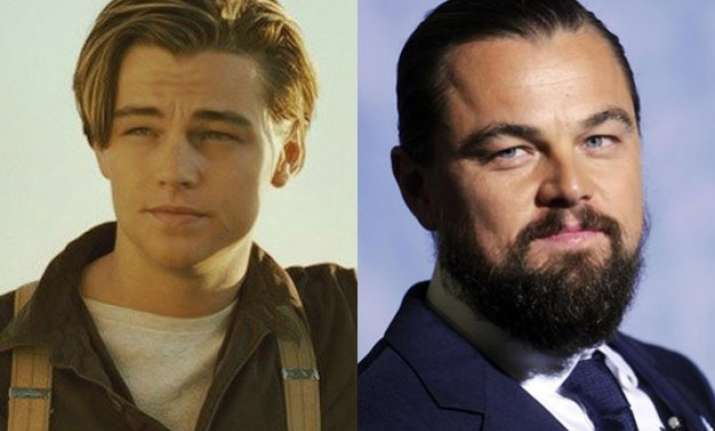 New Delhi: Leonardo DiCaprio is among those Hollywood actors whose stardom and acting skills are recognised globally. For those who are not a big fan of Hollywood flicks, he is the 'Titanic' hero; the film became immensely popular and shot the actor to instant stardom. For those who follow Hollywood flicks, Leonardo is the hero of some of the most remarkable movies and has essayed challenging characters.
The actor who is blessed with swoon worthy looks has been nominated for Academy awards this year. The best actor nomination has been awarded to him for his portrayal of Hugh Glass in The Revenant.
DiCaprio will face-off against Bryan Cranston, Matt Damon, Michael Fassbender and Eddie Redmayne for the Best Actor award, which would mark his very first Academy Award win. If he wins!
All the years when Leo, as he is popularly called, is nominated for an Academy award, his fans find a shooting star to wish for a win. Sadly, their wishes have never come true.
Seeing the ones he is competing with, it looks like he might finally take an Oscar home this year. Bryan Cranston might have won hearts for his drama series Breaking Bad, but the movie Trumbo for which he is nominated isn't one that created a buzz. Matt Damon who has been nominated for his movie The Martian, has delivered better performances than this in the past.
Experts from the industry are not betting on Damon to win one. Michael Fassbender's Steve Jobs was a commercial failure, so it is unlikely that he will be given an Academy award.
Probably, Leo's biggest rival in Oscars is Eddie Redmayne for Danish Girl. He did an incredible job in the trans drama.
Caprio's fans are betting on the fact that since his toughest competitor Eddie already has an Oscar (he won for The Theory Of Everything in 2015); the Academy will be generous enough to give it to the former.
As soon as the nominations were announced, Internet pleaded the Academy to give Leonardo an Oscar this time. Many people on Twitter voiced their complaints about how the talented actor hasn't won an Oscar yet.
Caprio has been nominated five times, and his first nomination came when he was just 19 for his role in What's Eating Gilbert Grape. It has been 23 years since.
After that, he was a common sight at the Oscars but it broke all his fans' hearts every time he stood up to congratulate his rival for the win. Here's a list of times he came back home empty-handed:
1994: Nominated for Best Supporting Actor for playing Arnie Grape in What's Eating Gilbert Grape. He lost to Tommy Lee Jones for his performance as U.S. Marshal Samuel Gerard in The Fugitive.
2005: Nominated for Best Actor for his role as Howard Hughes in The Aviator. He lost to Jamie Foxx who won it for his phenomenal performance in Ray.
2007: He again won the Best Actor nomination for his role as Danny Archer in Black Diamond. He lost to Forest Whitaker for his role of a former Ugandan president in The Last King of Scotland.
2014: His portrayal as the hedonistic, hard-partying king of Wall Street, Jordan Belfort in The Wolf of Wall Street earned him a nomination. But, the award was swept by Matthew McConaughey, for his performance as Ron Woodroof in Dallas Buyers Club.
We wish this fifth nomination for Leonardo gets him the coveted award that has scrupulously evaded the talented star so far in what has otherwise been a dazzling career. The award show will be held on Sunday, February 28th at the Dolby theatre at Highland Centre in Hollywood.