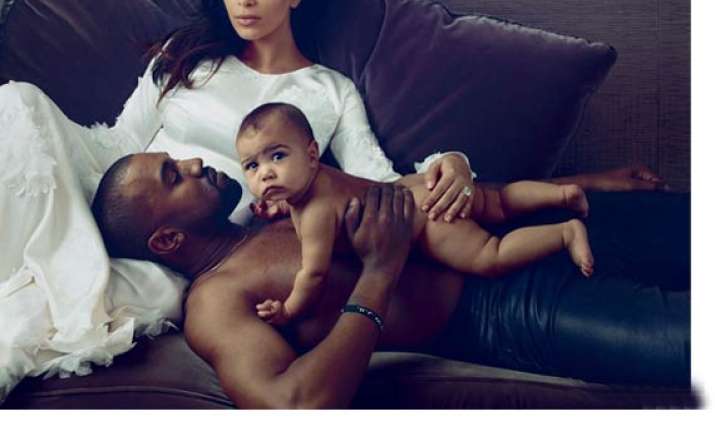 Los Angeles:  Rapper Kanye West had a rather embarrassing moment to face during a photoshoot for the Vogue magazine. His daughter North West ended up urinating on him.
North West is Kanye's daughter with reality TV star Kim Kardashian, with whom the singer has featured on the prestigious cover of the magazine's April issue.
Kim has disclosed that their nine-month-old daughter while a family picture was being captured.
Discussing a close-up shot of the family lying on a couch, Kim said on "Late Night with Seth Meyers": "North peed on Kanye in that shot. He was trying to tell me. I had to get up and clean him off."
Kim was excited to be on the cover, and says she kept the news of coming on the cover, a secret from her friends and family, including her sisters Kourtney, 34, and Khloe, 29.