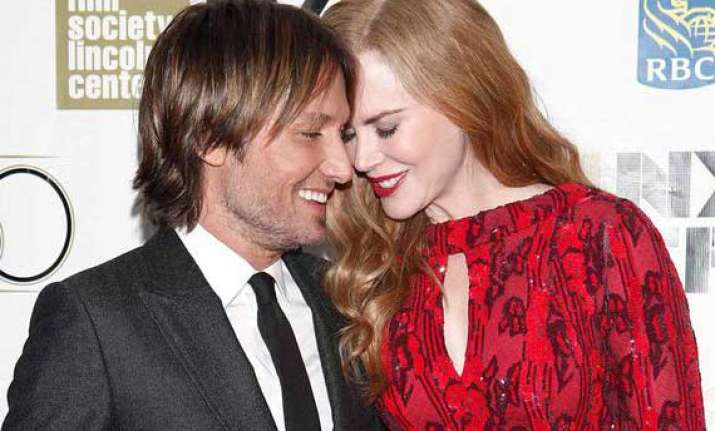 Los Angeles:  Actress Nicole Kidman says she has never been happier than she is now, and she has credited her husband Keith Urban and their children for this.
The 46-year-old actress split from actor Tom Cruise in 2001 and married Urban in 2006.
She has two daughters with him - Sunday (2008) and Faith (2011).
Kidman believes her "real life" is now better than it ever was, reports femalefirst.co.uk.
"(I'm happier) in the sense that I have my girls and my husband and I have a very strong real life to counter-balance my fantasy life now. My fantasy life used to outweigh that more and now I've kind of balanced it, which is a lot healthier. I smile now," she said.