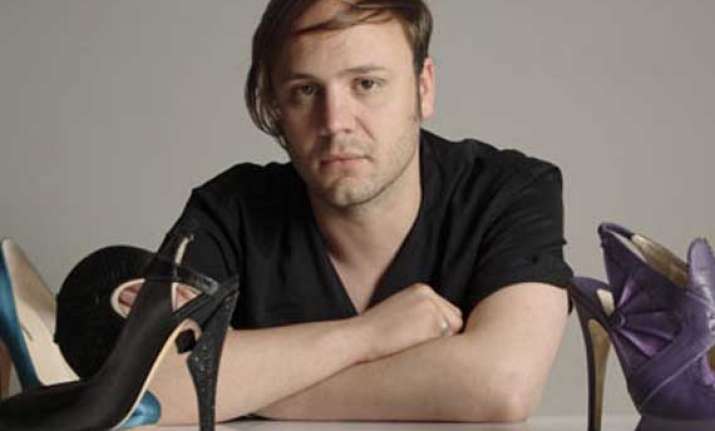 London, Aug 11: Designer Nicholas Kirkwood has teamed up with the British Fashion Council (BFC) to design the London Fashion Week (LFW) campaign for the spring-summer 2014 edition.
Kirkwood's geometric forms and architecturally inspired pieces have been adapted using his signature chevron pattern to create a strong visual identity for the event, to be held in September.
"It's a great privilege to be able to team up with the BFC on this exciting project and apply my interpretation to the London Fashion Week campaign," femalefirst.co.uk quoted Kirkwood as saying.
"I've taken elements of my work and designed a pattern that I feel reflects the bold nature and energy of London Fashion Week," he added.
This is the third season that the BFC has worked with a designer to create bespoke artwork to be used across marketing materials and event branding at LFW.
A year ago, BFC approached Jonathan Saunders, winner of the 2012 BFC, Vogue Designer Fashion Fund to design the artwork for London Fashion Week, while last February, Manolo Blahnik, winner of the Outstanding Achievement Award prize at the 2012 British Fashion Awards, applied his creativity to the LFW campaign for autumn-winter 2013.
Each designer's brief is simple - a blank canvas to interpret creatively, promoting London Fashion Week's reputation as the world's most innovative and creative fashion capital.
Caroline Rush, CEO, BFC said: "It's wonderful to be able to collaborate with designers on the LFW creative - it brings a personal element and a new, exciting dimension to each season. Nicholas's creative vision: a bold palette, sharp graphic lines and his signature chevron pattern, have real impact."