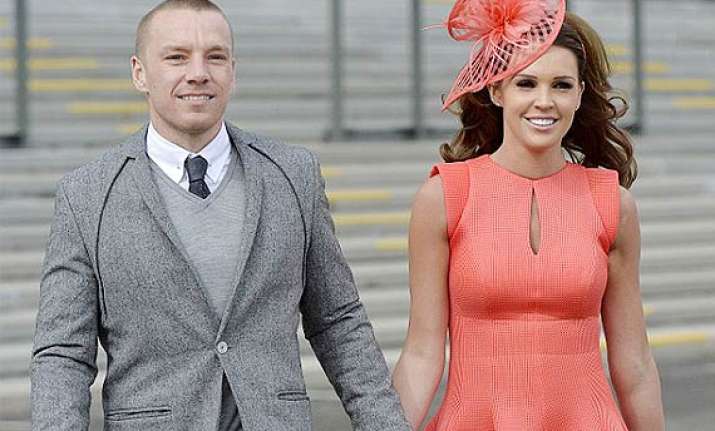 London: Model Danielle O'Hara's footballer husband Jamie accused of cheating on her with a nightclub blonde.
The news has surfaced just days after she unveiled a tattoo dedicated to her husband.
Mirror.co.uk reported that the woman, a blonde in her late 20s, has claimed she met Jamie and his three pals while out with a female friend at Birmingham's Bushwhackers club July 20 - and he allegedly told them that he and Danielle had split as he invited them to his room at the Malmaison hotel.
While one of the women is said to have left in disgust at the idea of a man cheating on his wife, the other stayed, alleging she then proceeded to have sex with Jamie.
The woman alleges that they then went to the former Tottenham Hotspur player's family home in Sutton Coldfield, where had sex in what she believed to be the couple's marital bed.