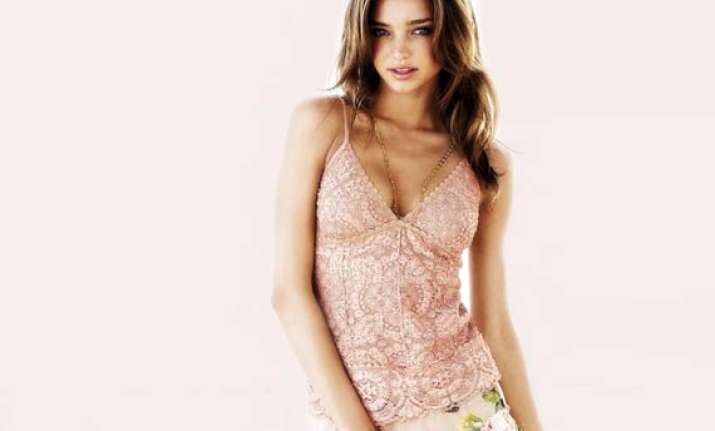 Melbourne: Australian model Miranda Kerr has showed off her post-baby curves in a bikini photoshoot.

Kerr, 28, posed in a strappy purple bikini by Zingara Swimwear, and a white mini dress by Lorie Lester, the Herald Sun reported.

While she has retained the flat stomach and long, toned legs that make her the envy of millions, she now looks like she can fill out the Victoria's Secret lingerie far better.

The new mother, who is still breastfeeding, appears to love her resulting curves and worked the camera as she modelled the Have Faith swimwear range last week.