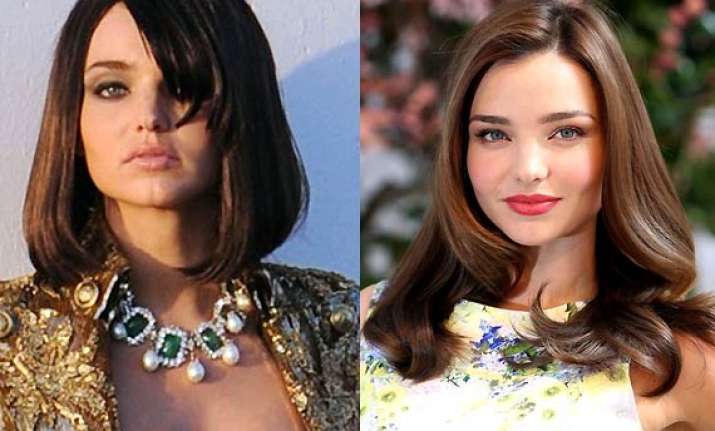 Los Angeles: Supermodel Miranda Kerr would love to cut her hair short and says she had a strong urge to do so when she was pregnant with son Flynn.
The 31-year-old, who has three-year-old son Flynn with estranged spouse Orlando Bloom, would love to chop off her lengthy locks, but hasn't been brave enough to give herself a drastic makeover yet.
"I wanted to cut my hair when I was pregnant. I had such an urge to cut it really short," contactmusic.com quoted Kerr as saying.
"I'd like to and you'll see I'm sure in a few years. I have a (faux bob) though. I like to mix it up. One day, I'll cut it for real," she added.
The former Victoria's Secret Angel takes good care of her hair and can't bear to leave the house without clean tresses.
"I can't leave home without having fresh, clean hair. I wash it every second day unless I'm working back to back days, then I like to keep it fresh. There's nothing better for me after I've freshly washed my hair and I'll let it dry on its own," she said.
"I just love that feeling of clean hair because it's like a little luxury in life. After I get off an airplane, the first thing I do is wash my hair. If my hair is not clean I don't feel my best," she added.