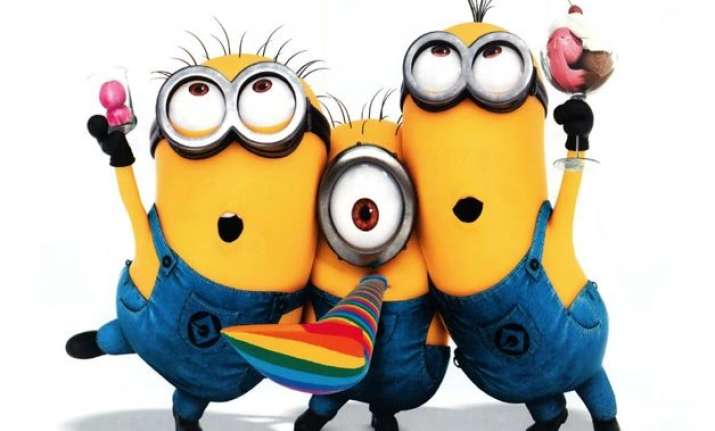 Los Angeles: "Minions" ruled the weekend US box office, racking up a massive $115.2 million in North America, for the second biggest animated film opening in history.
The Universal and Illumination Entertainment spinoff to "Despicable Me" just missed the domestic record set by "Shrek the Third" of $121.6 million in 2007, reports variety.com.
"Minions" cost $74 million to produce, a modest number considering that Pixar and DreamWorks Animation routinely spend more than $100 million on their animated features.
The studio left nothing to chance when it came to reminding moviegoers why they loved the nattering, mischievous, highlighter-hued critters.
Universal partnered with the likes of Snapchat, McDonald's, and Amazon to deliver nearly $600 million in publicity and promotions, according to a recent article by Bloomberg.