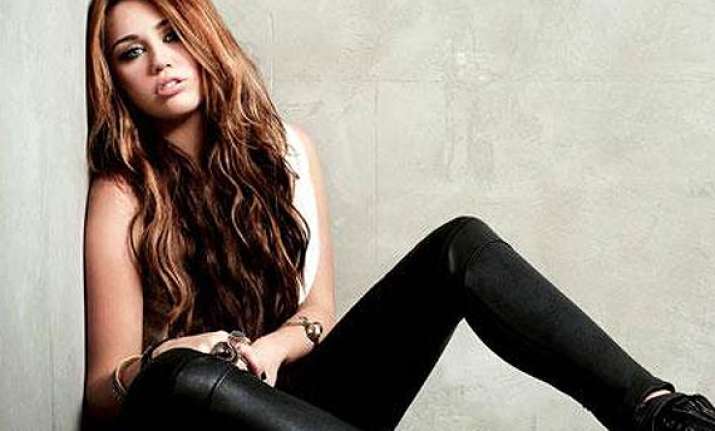 Los Angeles: Singer Miley Cyrus's meeting with seven-year-old Miley Hodge, a patient of bone cancer, didn't go as smoothly as it was planned to be, sources have said.
Hodge suffers Stage IV Osteosarcoma, an aggressive form of bone cancer, and doctors told her family in December 2013 that she has just four to six months to live. It is then that her family reached out to Make-A-Wish, who granted the little one a chance to meet a celebrity of her choice.
Her first choice was Justin Bieber, but since the meeting couldn't work out, Hodge decided to meet pop star Miley Cyrus.
However, according to radaronline.com, it didn't turn out to be a pleasant meeting for the young girl.
"From what I know, it was not a very good experience for them," said Brandon Deboer, a family friend.
Another family acquaintance added: "The family went to Los Angeles and were put off for nearly a week before they met (Cyrus). They finally met at the recording studio and from what I understand, Cyrus was more interested in what she was doing in the studio than paying attention to the little girl."
Nevertheless, Hodge's father Bert has said that the family was "grateful for the chance to meet Cyrus in person."
"My daughter met one of her idols. Period," he said.
Little Miley still wishes to meet "Baby" hitmaker Bieber.