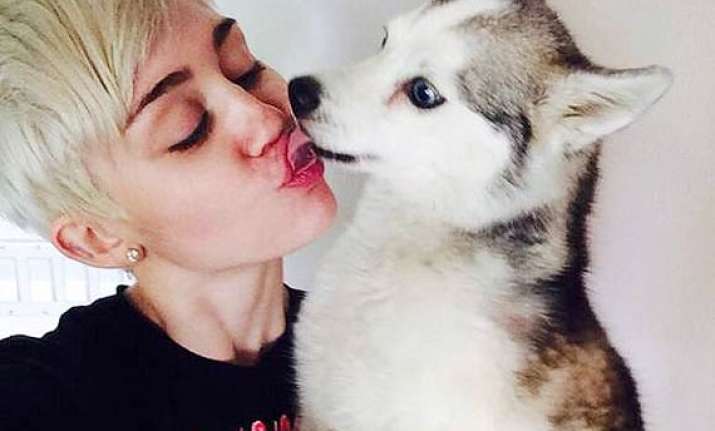 Los Angeles: Singer-actress Miley Cyrus has given away her new pet Moonie to her friend's mother.
Miley's mother Trish gifted her the little puppy to help her overcome the death of her pet Floyd who died April 1. But after owning Moonie, the singer decided that it was too soon to move on, reports contactmusic.com
Cyrus wasn't ready to move on from the death of her beloved dog Floyd and took to Twitter saying: "Moonie, thank you for giving me so much love, comfort, & peace, It's just too soon for me right now."
The "Wrecking Ball" singer said that she was scared to care for another small pet following the death of Floyd.
After one of her 17.8 million followers asked her where her pet Moonie was going, she tweeted: "My friend's mom who has a tiny pup Molly, for him to play with. After what happened, I'm scared to have a tiny dog."