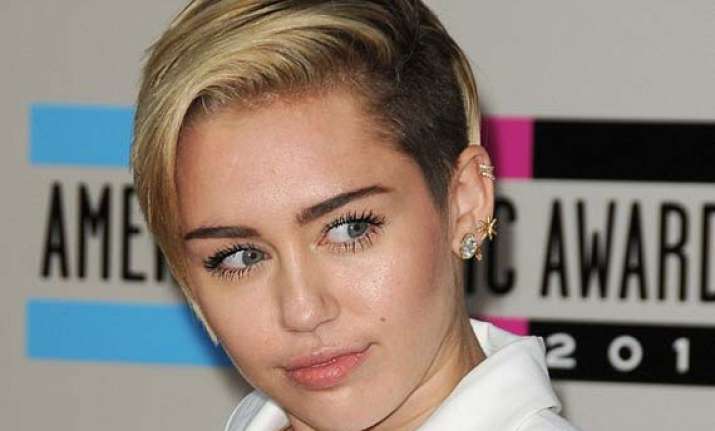 Los Angeles: Pop star Miley Cyrus says she has no idea about the whereabouts of her engagement ring, which her ex-fiance Liam Hemsworth gave her.
The couple broke off their engagement in September 2013.
According to dailymail.co.uk, the 21-year-old, who features as the Spring-Summer cover girl of Love magazine, was questioned about where the 3.5 carat Neil Lane engagement ring was and she said: "Don't know. Think it's in the shower."
Ignoring the ring, Cyrus then insisted that the pair are still on speaking terms.
"We still talk and communicate. I was with him since I was 16 and nothing's ever going to make that go away. I've known this guy all that time and if it doesn't work out I can still smile and love him and he can love me and that's great, that's the way to be," she said.
"Life is too short. If you get called one day and, God forbid, that person isn't here, then the last thing you want to know that you had your ego in front of you. If you love someone, tell them you do, if you want to be friends with someone, be friends with them," Cyrus added.