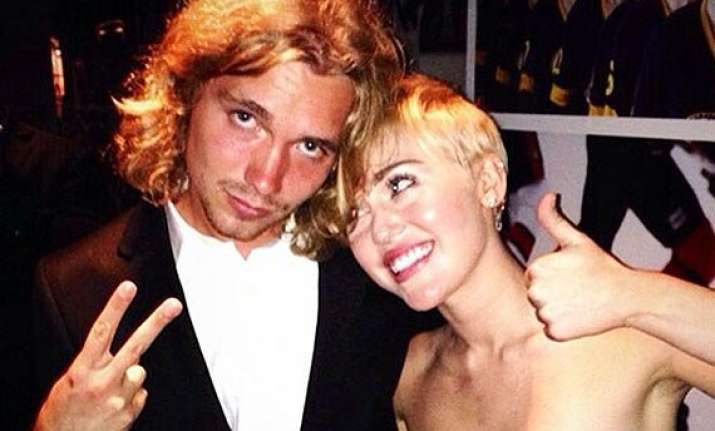 Los Angeles: Jesse Helt, homeless guy who accompanied singer Miley Cyrus to MTV Video Music Awards, has been jailed for six months after violating terms of his probation in Oregon.
Helt, who also accepted Cyrus's award for video of the year during the ceremony in August, was sentenced to jail Tuesday at a Dallas court, reports dailymail.co.uk.
Helt, an aspiring model, was arrested on a series of misdemeanor charges in 2010. But he missed meetings with his probation officer, violated his curfew and failed to complete community service after moving to Los Angeles.
During the hearing, Helt, 22, also pleaded with Judge Monte Campbell for leniency, telling him he would "like to be viewed as a good person, not as a nuisance to society".